Recently, DTU confirmed that all students in most majors are guaranteed jobs immediately upon graduation, or even during their final years at the university. For applicants, deciding on an appropriate major that satisfies their personal interests before enrollment is vital. Meanwhile, DTU has dedicated itself to innovatively improve its education and forge deep and extensive ties to local companies to ensure the best internship and career opportunities.

Architecture, Civil Engineering, the Environment , Few graduates, high demand, appropriate salaries

Few people suspected that disciplines whose graduates had difficulty finding jobs with a few years ago would suddenly be in such high demand today. For a brief period, universities graduated too many in those fields, which led to a surplus of job applicants, who then were forced to pursue new disciplines considered easier to gain employment. However, recently there has been a sudden surge, resulting in a huge unsatisfied demand for these special majors.

Recently, DTU confirmed that all students in most majors are guaranteed jobs immediately upon graduation, or even during their final years at the university. For applicants, deciding on an appropriate major that satisfies their personal interests before enrollment is vital. Meanwhile, DTU has dedicated itself to innovatively improve its education and forge deep and extensive ties to local companies to ensure the best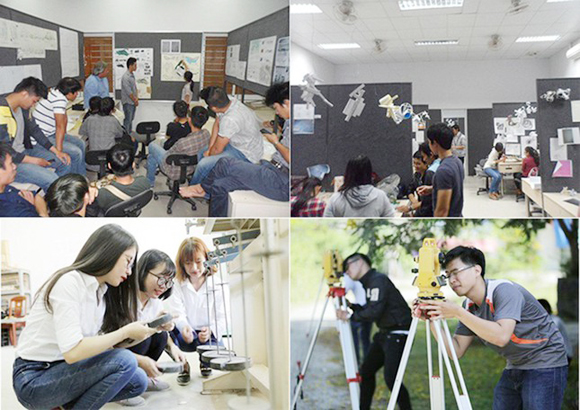 DTU Architecture & Civil Engineering students focus on creativity
More than one hundred jobs are now available annually for Architecture graduates, some at companies founded by DTU alumni. DTU has already made internship agreements with Jibannet Asia from Japan; VACS from Japan; the An Cuong Group; the VICO Corporation; and CDC Design.
All DTU Architecture and Interior Design graduates are now guaranteed jobs, some finding excellent ones even before graduation. Pham Quang Luan, for example, was hired by the Lth. Design Construction Consultancy in his 4th year, won a "Well-Rounded" prize at the 2018 Architecture Festival, and is author of several townhouse design projects in HCMC and Danang, and a homestay in Dalat.
Civil Engineering is now also in dire need of staff. The Vietnam Federation of Civil Engineering Associations reports that 78,000 companies are currently active in construction, that an additional 500,000, including 20,000 civil engineers, are needed annually and that educational institutions across the country are still unable to meet human resources requirements in these specialized fields.
Even companies run by DTU alumni announce up to a hundred vacancies per year but can only find forty students per year. Currently, institutions in the Danang area annually graduate 580 engineers, insufficient to meet the requirements in Central Vietnam or the rest of the country.
Remarkably, DTU Construction graduates have recently obtained excellent jobs immediately. Their companies report that the new employees are well-educated, with good foreign-language skills, soft skills and the ability to cope in various situations, requiring very little retraining beforehand.
These achievements stem from the DTU partnerships with California State University at Fullerton. one of the leading public schools on the US West Coast in Construction, and Cal Poly San Luis Obispo, ranked in the top five in the US in Architecture. As a result, the first joint advanced international programs in Architecture & Civil Engineering in Central Vietnam have highly benefitted the DTU Architecture & Civil Engineering students in their careers.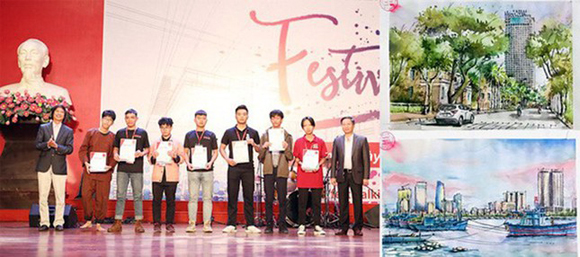 DTU students win prizes in Architecture
DTU Architecture & Construction students have won many major awards, such as:
-
The Champions' Cup at the 14th annual IDEERS Asia-Pacific contest in Taiwan, for their earthquake-resistant design project
-
Fifteen Loa Thanh prizes awarded for the best graduation projects
-
Major prizes at the national festivals for Students of Architecture, Green Architecture, Planning and the national Mechanics Olympiads
A living testimony of DTU student quality and capabilities
Currently, new DTU Architecture and Civil Engineering graduates can command salaries of around 10 to 15 million VND/month, which increases to 20 or 30 million after working for a while and gaining experience. Those with more than ten years of established work experience can earn up to 30 or even 40 million, and experienced managers of large projects can make from 70 to 100 million.
Environmental Science graduate salaries range from 10 to 12 million VND/month. That is a dream income for graduates in other fields, where remuneration remains quite low. It is impressive that, over the past 3 years, every single DTU graduate of Environmental Science found employment immediately. Companies that hired them include:
-
MD Environmental Technology in Quang Ngai
DTU Environmental Science students
DTU Environmental Science graduates work as:
-
Occupational Safety Specialists
-
Design Engineers, Environmental Monitoring Specialists
-
Operation Engineers of water and waste treatment systems
-
Environmental Consultants
An DTU education in Environmental Sciences is unique because lecturers combine theory with active research and practical experience. They dedicate themselves to solving the country's real-life environmental issues, including domestic waste treatment; textile dyeing wastewater and aquaculture wastewater treatment; assessing the quality of the marine environment after the Formosa incident; and so on. Recently, their research involved advising the Danang authorities on major issues, such as landslides; beach erosion; groundwater salinization; and the availability of water resources during the dry season.
Software Engineering & Information Security, always attractive, even during pandemics
The monthly salaries earned by IT graduates in Vietnam are about $1,939, or 45 million VND for an AI engineer, $1,856 or 43 million VND for Blockchain, $1,690 or 39 million VND for Big Data, and $1,652 or 38 million VND in Data Science, according to the Human Resources Market report on technologies. Noteworthy is that, during the pandemic when life became quite complex, the IT sector boomed as if nothing had happened.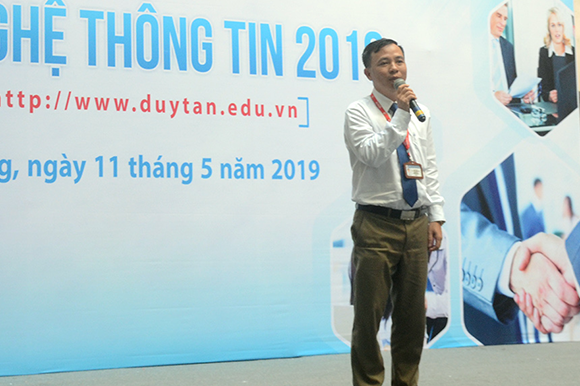 IT graduates are always guaranteed jobs in Vietnam, due to extremely high demand for human resources in many different businesses. Salaries for Software Engineering graduates increase to as high as 27 to 30 million VND/month, while the average ranges from 12 to 15 million.
Many companies are willing to pay high salaries and have numerous vacancies but explain: "The biggest problem right now is that human resources, recruitment, and training cannot keep up with the demand for growth, making it increasingly difficult to develop the corporate IT sector."
DTU offers the following minors in Software Engineering:
-
CMU-standard Software Engineering, with American ABET accreditation
-
Game & Multimedia Design
The following minors are offered in Information Security:
-
Network Engineering, with American ABET accreditation
-
CMU-standard Network Security
All graduates of these minors are now guaranteed jobs and, meanwhile, DTU has strategically partnered with local companies to provide internships and jobs at companies, including MGM, BAP, CodeComplete, FPT Software, Enclave, LogiGear, Axon Active, LG, DAC Tech, Sun*, Viettel, VNPT-IT, TMA, KMS, Global SyberSoft, RikkeiSoft, Saigon Technology Solutions, Data House and VnCert.
Their acceptance is based on students' capabilities, reputation, and their 19 to 21 subject completion certificates awarded by Carnegie Mellon University in the US. CMU has worked with DTU for ten years to transfer advanced, international IT training courses to Danang.
Awards include:
-
The CDIO Academy Champion's Cup in Finland in 2016 and 2017 in Canada
-
The "Well-Rounded" prize at the 2018 Devfest Hackathon, with their "Community Map"
-
second prize in 2018 at the IdeaHunter contest with "Facebook Fanpage Management"
-
The university's ISITDTU Information Security team consistently ranks first in Vietnam and is 58th worldwide in the 2021 CTF Time rankings
Dream jobs:
-
Ngo Viet Hoang, a Software Engineering graduate, is currently working for Google USA
-
Nguyen Thi Duong Truc, an MIS graduate, is an FPT Software Tester
-
Do Bao Linh, a Software Engineering graduate, is working for NTT-Data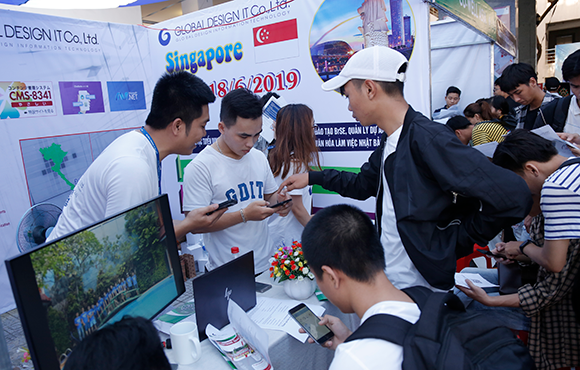 Companies at the DTU IT Job Fair
(Media Center)