Travel is one way for families to get together, relax and explore. Living standards are on the rise and more and more tourists are vacationing in hotels and using other tourism services. More qualified Tourism and Hospitality Management graduates are required to meet the increasing demand, creating excellent career opportunities for students of this major, so let us find out what you need to know to make the best choice.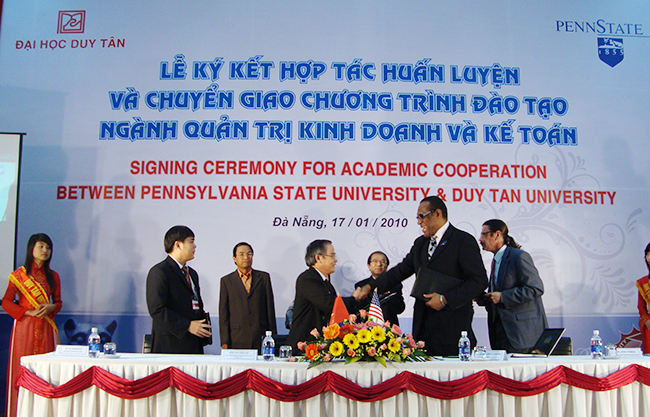 DTU signed agreement with PSU to offer students advanced academic programs in Hospitality
What do students of Tourism and Hospitality Management study?
The Tourism and Hospitality Management major teaches the professional management skills necessary in hotel housekeeping, human resources, hospitality event management, marketing and so on.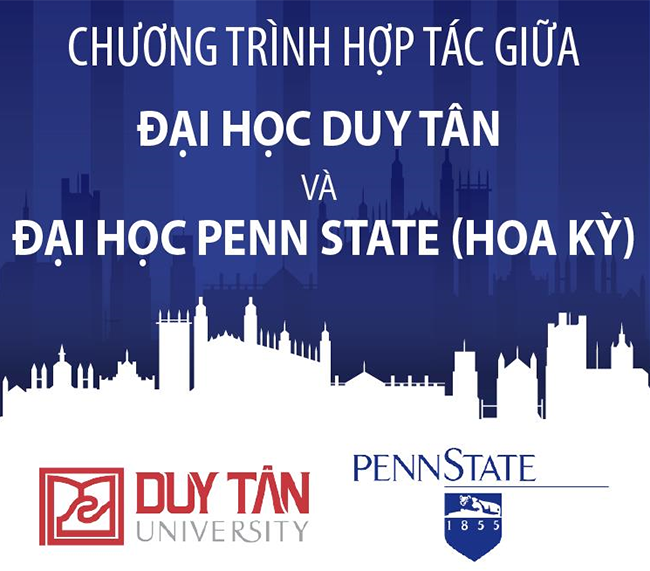 DTU and PSU Logos
Career prospects
The increasing diversity of tourists coming from all over the world to Vietnam requires a large number of high-quality staff, all with a good understanding of international culture and proficient in foreign languages. To guarantee tourist satisfaction, the expansion of the workforce is vital.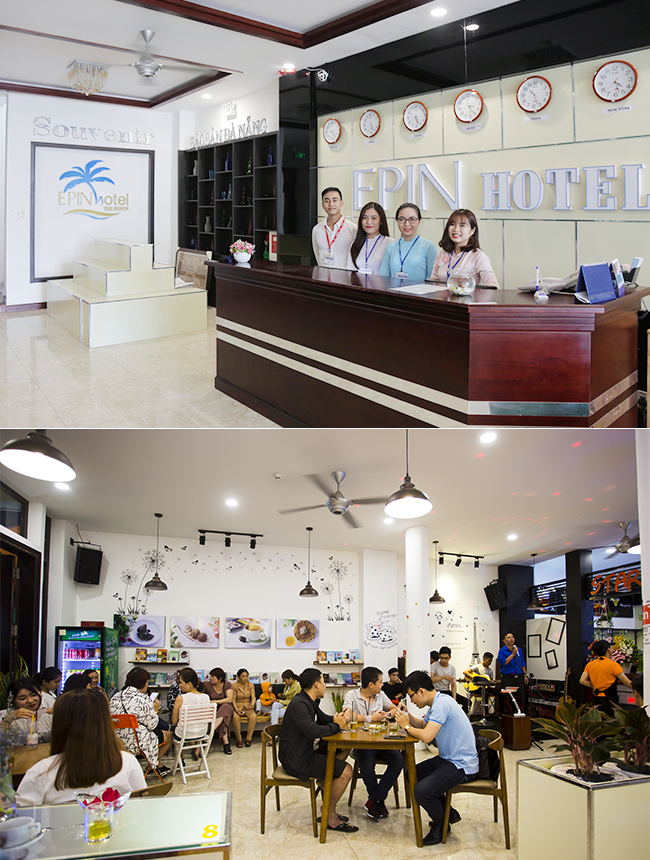 DTU students practice at the Epin Hotel
Graduates can work in a variety of areas such as:
- Hotel and resort front desk receptionists
- Marketing, human resource and finance executives, locally and internationally
- Managers of resorts, hotels, restaurants, amusement parks, recreational & sports facilities and events companies
- Officials in government Tourism, Culture and Sports departments
Professional skills:
- Students learn how to work as hotel receptionists, in hotel rooms, restaurants and resorts
- Speak fluent English
- Solve business problems related to hotels and satisfy practical recruitment demands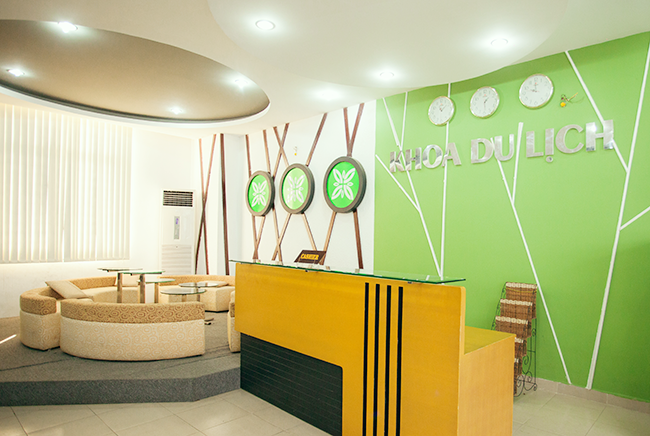 The DTU Hospitality and Tourism office
The DTU Faculty of Hospitality & Tourism has gradually improved the quality of lecturers and students and invested in standardized hotel training rooms. Students can practice their bar, kitchen, reception, restaurant and room service skills at DTU or at the hotel located at 59 Ha Bong, or at the Epin Hotel. The faculty also partners with local Hospitality businesses in and around Danang, such as the InterContinental Danang Sun Peninsula Resort, the Hyatt Regency Danang Resort & Spa, the Furama Resort Danang, Vitours, Vietravel and SaigonTourist, where students are eligible for potential internships and jobs.
The faculty is now able to satisfy the increasing local demand by teaching comprehensive programs in Hospitality and Tourism and is growing stronger every day, in keeping with the development of tourism in Danang itself.
There are several choices of standard and advanced programs at DTU to meet student needs, developed in partnership with well-known American universities, including CMU, PSU, and California State University (CSU Fullerton and Cal Poly), providing a truly international education.
DTU continues to graduate highly-qualified workers and has established a strong reputation with applicants wishing to study Hospitality in Danang.
For more information please contact
DTU Enrollment Center
254 Nguyen Van Linh, Danang
Hotlines: 1900 2252 – 0905 294 390 – 0905 294 391
Website: http://duytan.edu.vn/tuyen-sinh
Email: tuyensinh@duytan.edu.vn