The Faculty of Foreign Languages was established in 1997, only a few years after DTU itself, which is why it has always enjoyed the special attention of the University Board. Over the course of twenty years of experience teaching English, the faculty has contributed strongly to the development of DTU as a whole.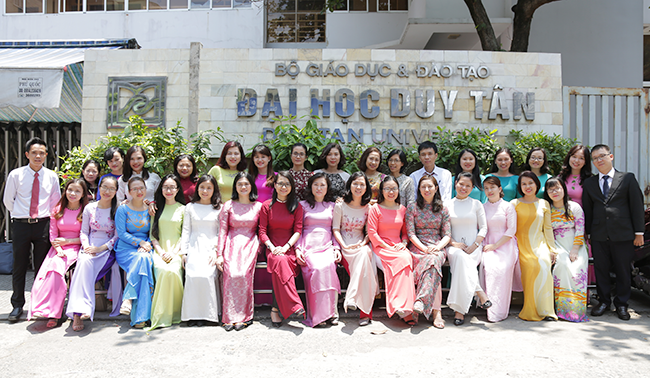 Lecturers and staff of the DTU Faculty of Foreign Languages
Up to now, the faculty has taught 18 courses in Specialized English, in English Translation and Interpretation, since 1997, and English for Tourism, and is currently enrolling college and university level majors in those majors. The faculty also teaches both basic and specialized English courses for non-linguistic majors and is planning to offer a university level Commercial English major.
The experienced team of DTU lecturers were educated in Vietnam and elsewhere and collaborate with faculties at other local universities and research institutes in teaching and mentoring. Foreign lecturers also teach a significant portion of the English lessons.
Resolving to follow the edict "We Do Everything for Student Rights and Future Careers", the faculty members work together closely to create the ideal environment to meet local requirements. Ninety percent of the graduates find jobs.