The P2A was founded in 2012 by Rangsit University in Thailand, DTU in Vietnam, the National University of Laos, Norton University in Cambodia and the Computer Institute of Myanmar. This is a network of colleges, universities and research institutes in ASEAN who cooperate to facilitate ASEAN students to travel around the region and benefit from an excellent and affordable educational experience to help them understand other ASEAN cultures.
Up to now, 70 more universities and colleges have become members. P2A brings together, supports, improves understanding and exchanges information on different national cultures and customs, and lays the foundation for educational and research collaboration on a number of topics.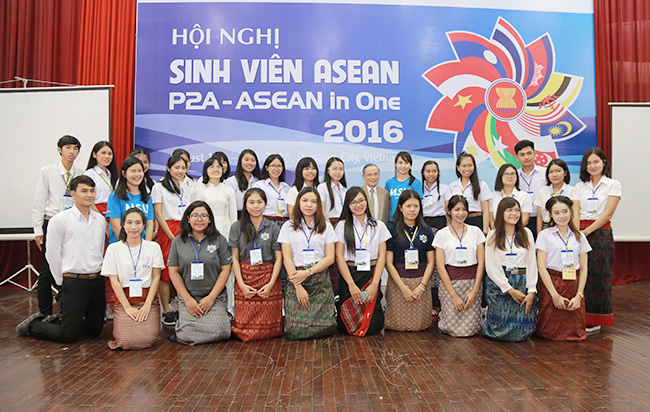 The 2016 ASEAN Student Conference at DTU
P2A has agreed upon English as its common language, to gradually understand the various educational programs and diplomas offered in each country, to facilitate the mobility of the ASEAN workforce and provide better career opportunities for graduates.
P2A brings ASEAN universities and educational institutions together to understand each other and forge friendships. Participating in the P2A, with programs to enhance study techniques and innovative activities, will help students discover and explore different cultures. Also, they get a better understanding of potential future career opportunities in the ASEAN region.
Learning more about the role of P2A and actively taking part in P2A activities, DTU students have made a significant contribution to the development of ASEAN while broadening international career opportunities.