The DTU Faculty of Civil Engineering first enrolled students in June 1997. Over the past twenty years, it has offered 90 courses with over 8,000 students in undergraduate and graduate Civil and Industrial Engineering, undergraduate Bridge and Road Construction and professional Civil Engineering.
The DTU Faculty of Civil Engineering offers several courses, including a Master's degree of Civil Engineering, Civil and Industrial Engineer, Bridge and Road Construction Engineer, Associate Bachelor in Civil Engineering, a Civil Engineering eLearning course, an international CSU Civil Engineering degree in English and linking programs for Secondary to Bachelor's degrees and Associate Bachelor and Bachelor's degrees in Civil Engineering and Bridge and Road Construction.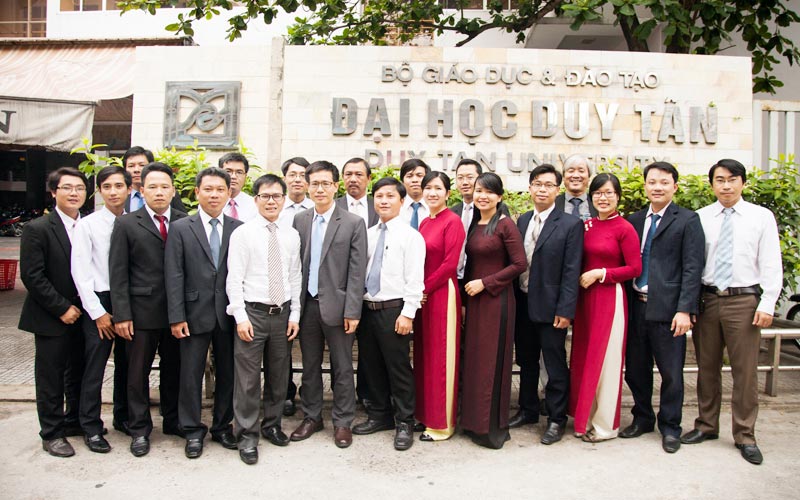 Lecturers and staff of the DTU Faculty of Civil Engineering
There are 34 highly-qualified, full-time lecturers and most of them obtained their PhDs abroad, in Germany, France, Canada and Taiwan. They have published papers in national and international ISI journals, worked in Vietnam and abroad and studied in universities such as the Institute for Construction, Science and Technology, the Ubon Ratchathani University in Thailand, the University of Civil Engineering and the Hanoi University of Architecture.
To improve the quality of education, the faculty has collaborated with California State University Fullerton and with California Polytechnic San Luis Obispo to develop the first advanced programs in Architecture and Construction. California State University is the largest school in the California State university system and Cal Poly is one of the top five universities in Architecture in the USA.
Recently, the lecturers and students of the faculty have made some significant research achievements. The faculty has published 20 papers in ISI-indexed journals and prestigious international magazines, with 50 released at national conferences and journals. One ministerial level, one Nafosted and many other research projects have been conducted by DTU lecturers. Civil Engineering students are able to optimize their abilities under the direction of young dedicated lecturers in an advanced study environment. Their 13 projects have won 5 second prizes at the National Loa Thanh Tournament in 2014 and 2015, 45 prizes at the National Physics and Mathematics Olympiad and the Asia-Pacific Regional IDEERS Champions Cup at the 2014 IDEERS convention, which was held at the National Centre for Research into Earthquake Engineering in Taiwan.