The First Swallows Documentary, produced by Amateur Lecturers and Students, in Theaters Now!
The historical documentary produced by Duy Tan University (DTU), the First Swallows, premiered at the theater on the evening of April 27.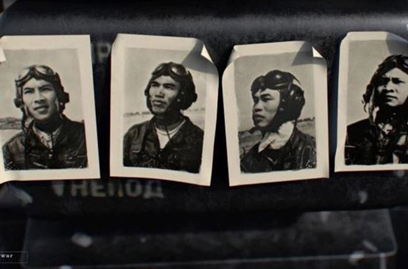 The movie caught everyone's attention because it was produced by a group of amateurs who selected a difficult topic, involving much research and hard work.
The movie has two parts. The first recounts the event through the words of Tran Hanh, the only surviving pilot and other witnesses. The second part faithfully and vividly recreates the aerial battle using the latest cinematic techniques.
The Vietnam's People's Air Force fought the Battle for Thanh Hoa Bridge against the US Air Force and Navy aircraft. The Vietnamese Red Star fighter regiment jets were piloted by Tran Hanh, number one, with plane registration 2316; Pham Giay, number two, in 2410; Le Minh Huan, number three, in 2412; and Tran Nguyen Nam, number four, in 2416.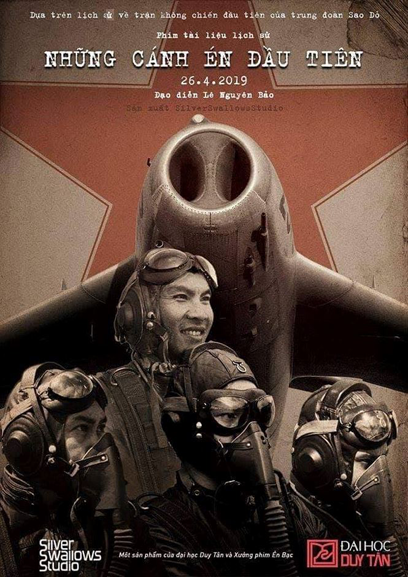 After receiving their orders, the squadron took off from Noi Bai airport and flew in formation southward along National Route 1, over Phu Ly. When they reached the Do Len Bridge, they turned left to fly out over the sea. Then, nearing the area of the battle, they quickly gained altitude for a tactical advantage. Squadron leader Hanh sighted a group of F-105 bombers ready to strike the bridge and immediately attacked. The battle was over in an instant and two F-105s were shot down, despite their size and more advanced technology.
In the battle that followed, against the escorting F-100D airplanes, Le Minh Huan crashed near Sam Son beach with a hit to the tail and the two others, piloted by Pham Giay and Tran Nguyen Nam, crashed for unknown reasons. Tran Hanh attempted to shake off the F-100Ds but his MiG-17 ran out of fuel, developed a broken compass and forced him to land in a dry stream in the Ke Tam hamlet, in the Quynh Chau district of Nghe An province.
The premiere of The First Swallows attracted large crowds, especially pilots and aviation professionals, including Mr. Ho Van Quy, a former pilot in the Red Star fighter regiment and the first MiG-17 pilot to engage in a dogfight over North Vietnam.
"Instead of teaching from dull history books and documents, we chose to make movies which would appeal to the younger generation," explained Dr. Le Nguyen Bao, DTU Provost and Director of the movie. "We hope that The First Swallows will make a small contribution in committing this heroic and sacred event to a page in our national history."
After the Danang premiere, the movie will be screened in Ho Chi Minh City and in Hanoi.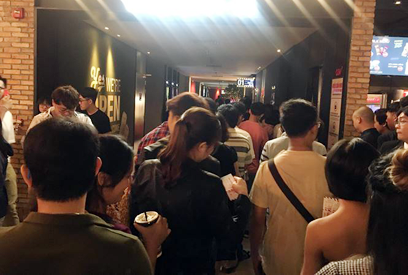 Moviegoers lining up to watch the premiere. Photo: Thanh Tran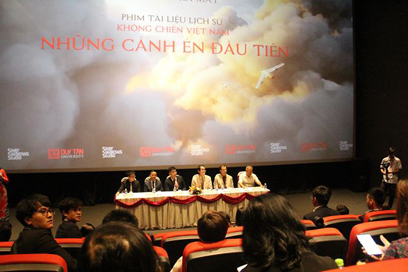 The audience enjoys The First Swallows premiere and asks questions about the battle. Photo: Thanh Tran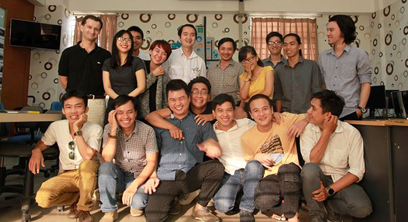 The Film crew Photo: DT.
(Media Center)