Meeting with Local Media agencies ahead of Lunar New Year
On January 28th, DTU met local journalists on the occasion of the 2019 Lunar New Year.
On behalf of the DTU Board of Provosts, Dr. Vo Thanh Hai, DTU Vice-Provost, extended Tet wishes to the journalists of Danang who have followed DTU over the past 24 years.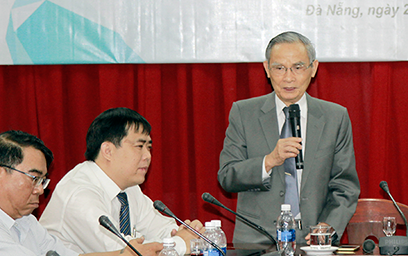 Hero of Labor and Distinguished Teacher Le Cong Co
Dr. Vo Thanh Hai gave a brief overview of the teaching and research achievements and awards DTU gained in 2018, including Dr. Le Nguyen Bao, new DTU Provost, tasked with the strategic development of DTU from 2016 to 2020, looking ahead at the same time to 2025 and 2030. Last year, DTU was authorized by the Ministries of Education and Training and of Health to offer Odontoid-Stomatology and Interdisciplinary Science. DTU will continue to accomplish its mission, focusing on in-depth education and technological research to graduate healthy, patriotic, self-confident, creative, flexible, humanitarian, community-oriented, entrepreneurial and global citizens.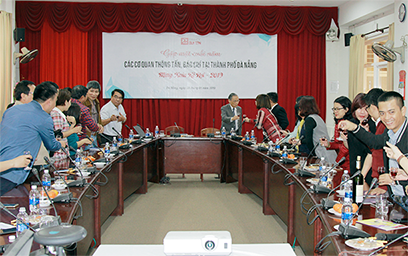 DTU representatives and local journalists
Hero of Labor and Distinguished Teacher Le Cong Co said: "Thank you for your support in publicizing DTU to the community and accompanying us through our development. We hope to receive more constructive ideas from the media to improve our standard of education and long-term strategy."
Hopefully, local journalists will continue providing their strong support to DTU and offering constructive suggestions to encourage DTU to steadily improve its quality of education and to achieve its goals on the road to be in the top 300 of Asian universities.
(Media Center)