The First Swallows Documentary Released
The First Swallows premieres after five years of preparation. The movie revived the air battle for the Thanh Hoa Bridge on April 4, 1965. The historical documentary produced by Duy Tan University (DTU), the First Swallows, premiered at the theater on the evening of April 27.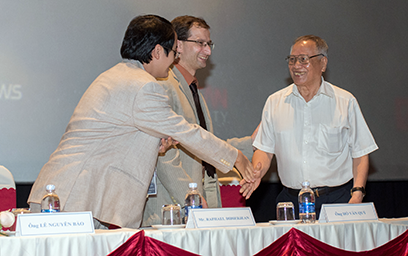 The first episode in a series of Vietnam Aerial War films, the First Swallows focuses on the brutal destruction caused by the American Air Force in North Vietnam, in their effort to block support from the north reaching the National Liberation Front in South Vietnam. The first battle took place at the Ham Rong Bridge in Thanh Hoa province. The documentary is a not-for-profit project developed by the DTU Silver Swallows Studio with the objective of reminding younger generations about the determination of the wartime soldiers to restore peace and independence to Vietnam, despite the overwhelming loss of lives and sacrifices involved.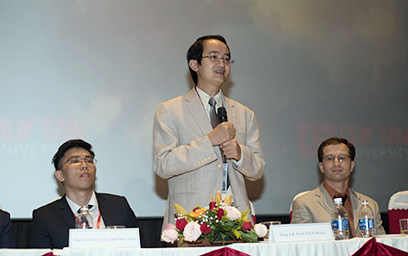 Dr. Le Nguyen Bao – the film director
The inspiration to make a film about the Vietnam air war developed from a sense of national pride. While studying in the US, Dr. Le Nguyen Bao saw several documentaries about the war with the US Air Force, in 3D. However, they only showed Vietnamese planes being shot down. With his patriotism aroused and because of his passion for history, technology and aircraft, Dr. Le Nguyen Bao started looking nationwide for a skilled team of filmmakers to realize his project. Finally, The First Swallows was released after being in production for five years.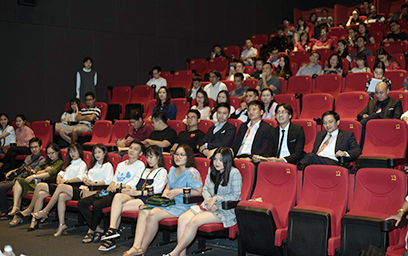 The First Swallows attracted a lot of young people
According to Dr. Le Nguyen Bao, the success lies in its faithfulness to the actual events, its logical and strict content, its unique realization and the blending of documentary and photo-reportage. This method was employed because young people today have lost interest in history, for a variety of reasons. One of them is that the usual way of teaching it is not lively enough to stimulate their curiosity. So the movie has followed a completely different approach and inspired a young audience to find out more about the history of their country and the importance of such heroic and sacred events.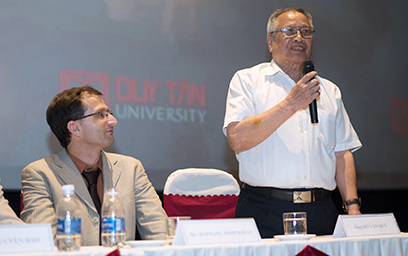 Former pilot Ho Van Quy speaking
The premiere of The First Swallows attracted a lot of pilots and aviation professionals, including Mr. Ho Van Quy, a former pilot in the Red Star fighter regiment and the first MiG-17 pilot to engage in a dogfight over North Vietnam. He said: "Half of a century has passed and most memories have faded with age; however, I was really moved by all scenes in the movie. It did touch my heart and it reminded me about my comrades who fought bravely for victory."
Former pilot Ho Van Quy thanked DTU and the DTU Silver Swallows Studio wholeheartedly for reviving these heroic moments and spreading national pride to the youth.
(Media Center)