Overview
Marketing Administration covers the major areas of product development, brand promotion and customer service. Students can study marketing, product development, service, sales and sales administration, and market research. The program was developed in Vietnam, to satisfy the increasing demand for marketing professionals.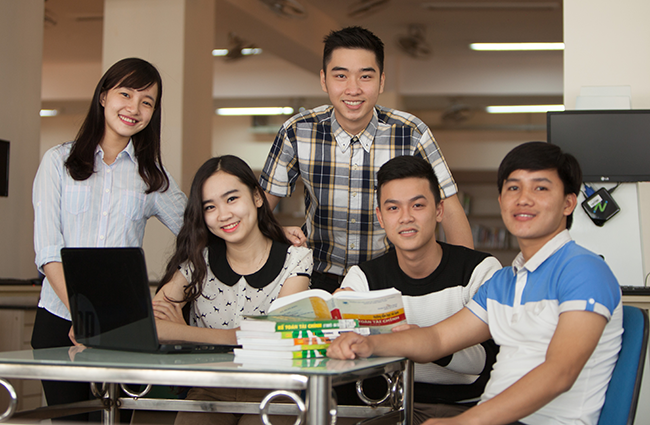 Working skills
- Planning and implementing corporate marketing strategies.
- Market Research; management, purchasing, selling, public relations, advertising, product marketing and development
- Problem solving and decision-making to capture sales opportunities.
- Learning about the latest trends in marketing for application in real-time corporate situations.
- Negotiating successfully in marketing situations.
Duration:
Bachelor's Degree: 4 years
Associate Bachelor's Degree: 3 years
Career prospects
Graduates can then become marketing and sales executives, customer service representatives or establish their own businesses.