Overview
In Vietnam, there is significant involvement in the global and regional economic integration process. The General Business Administration major provides students with a foundation knowledge of business management, business strategy, business administration and ways of collecting information and analyzing plans to maintain and improve productivity.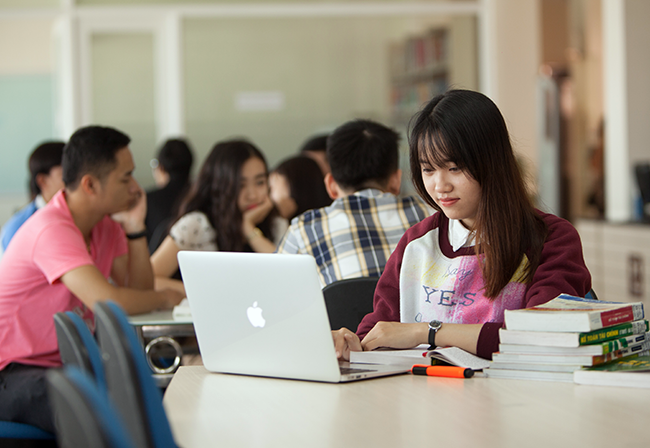 Duration
- Bachelor degree: 4 years
- Associate degree: 3 years
Working skills
Students will be able to:
- Write business plans,
- Manage company resources to achieve company targets,
- Make financial plans, analyzing and raising capital,
- Manage human resources, in cooperation with product development and marketing,
- Negotiate with Vietnamese and international partners,
- Quickly integrate and work in teams,
- Build and manage effective teams.
Career prospects
Graduates will work in trading companies, in export and import, as representatives in multinational companies, airlines, insurance companies and banks, and also as lecturers and researchers at colleges and universities.