On November 27, the DTU Hospitality & Tourism Institute held a welcoming festival for K28 freshmen, themed "Youth in Tourism 2022". The event was held at the famous East Sea Park, and highlighted exciting young celebrities, such as Hoang Yen Chibi, rapper Ricky Star and the DJ - EDM Danang Community, singing their latest hits. The festival was attended by 2,000 students from the Tourism and Hospitality Institute and other faculties.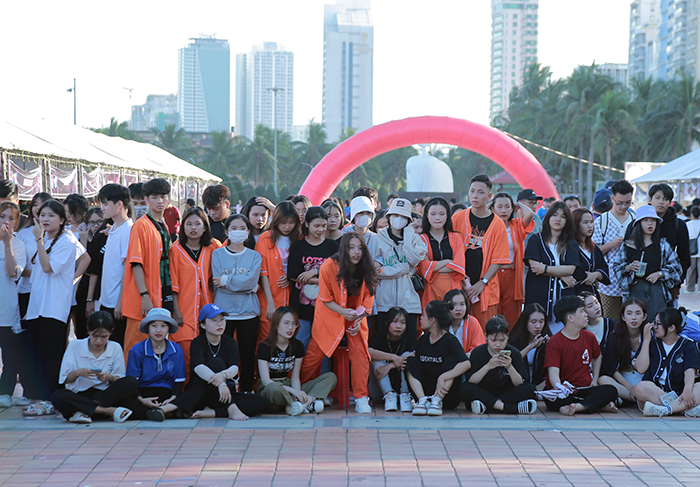 K28 freshmen at East Sea Park
Students spent time decorating the food booths before the flash mob dancing began and visitors watched them cooking delicious Korean dishes such as kimchi, Bibimbap, and gimbap, which they then tasted. Meanwhile, it was interesting to see the many types of Hanbok, the traditional costume of Korea, always worn on festive occasions.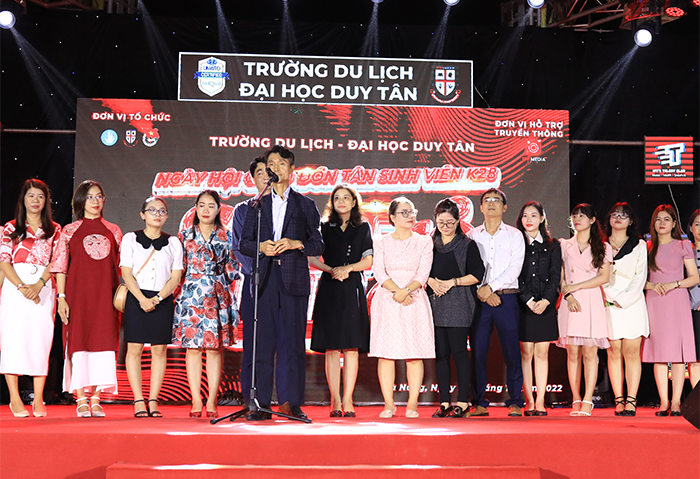 Dr. Mo Chulmin gives a welcoming speech
The East Sea park, with its green grass and fine sand, was ideal for the team-building exercises and flash mob dancing, and Hospitality & Tourism Institute students displayed their talents and youthful energy in all activities.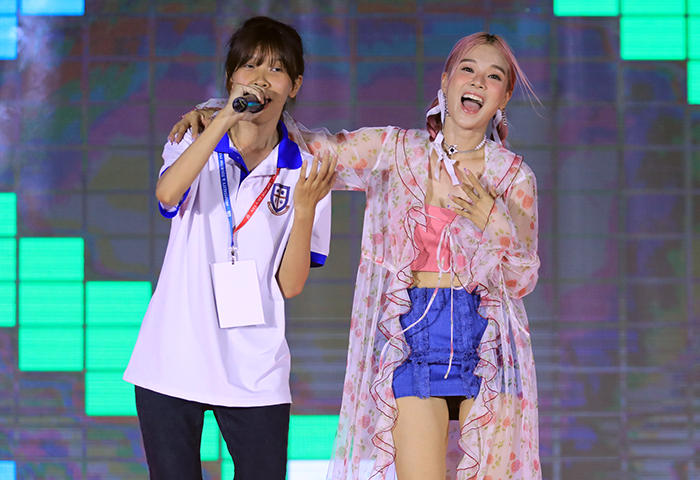 A lucky new student singing with Hoang Yen Chibi
The "Let It Shine" music show at 6pm was vibrant, outstanding and emotional, when freshmen could meet their idols and even duet with them onstage. Attendees were also highly entertained by professional music performances by the K28 freshmen themselves.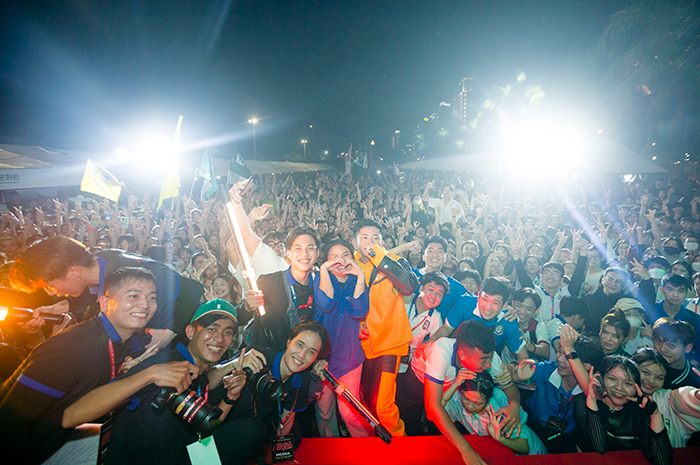 Enjoying music with the young stars
Professor Mo Chulmin, Provost of the Hospitality & Tourism Institute, said: "I am delighted today to meet all our HTI students, especially the K28 freshmen. You have had a full and exciting day of team building and flash mob performances, in addition to the impressive food booths with a variety of Korean dishes, and the Hanbok costumes. These types of extracurricular activities will enable you to develop your creative skills, make new friends and highlight your talents."
Through this lively welcoming festival, the K28 freshmen of DTU's Hospitality & Tourism Institute will be inspired with good spirits and the energy to study hard and play hard for the next four years at DTU.
(Media Center)