On March 11th, the 2023 ASEAN Festival was held and attracted thousands of DTU students. The many interesting activities enabled them to meet and befriend students from other ASEAN countries there.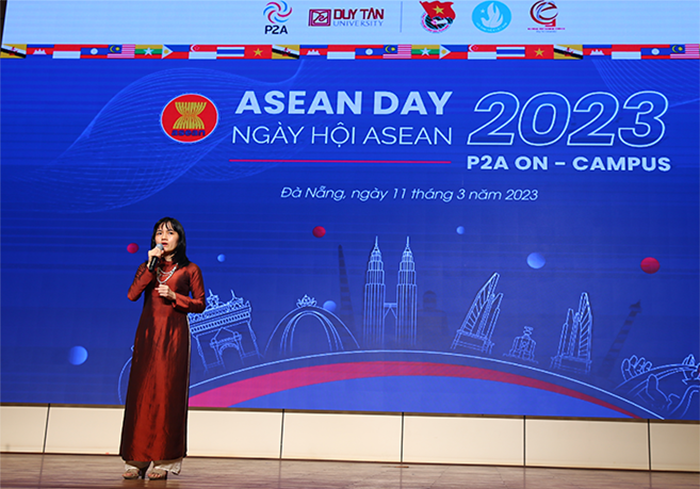 Dr. Le Nguyen Tue Hang, DTU Vice-President.
Dr. Le Nguyen Tue Hang said: "You belong to the dynamic Generation Z, so take advantage of international activities to develop an understanding of other cultures and prepare yourselves to work confidently in markets abroad. The P2A events at DTU allow you to make new friends, share your knowledge with our foreign partners and refine your foreign language, professional and communication skills to become global citizens."
Festival participants can also taste the unique traditional dishes and drinks of ASEAN countries when visiting the beautifully decorated food stalls, symbolizing national spirits of countries, such as Laos, Thailand, Indonesia, Malaysia and the Philippines.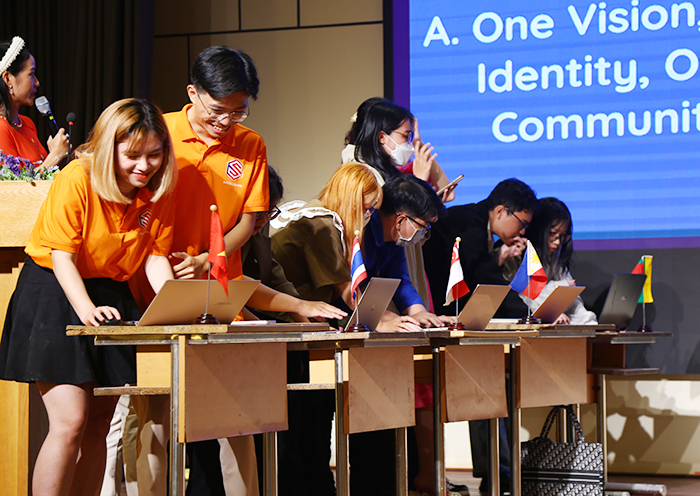 Students participate in the "Knowledge of ASEAN"
The "Knowledge of ASEAN" contest consisted of twenty questions about the history and culture of ASEAN countries, including specific details on the national flags, national flowers, currency units, sports and cuisine.
Competing teams demonstrated their knowledge of neighboring countries, and student models participated in an ASEAN Fashion Show, together with a presentation of the traditional beauty of those countries.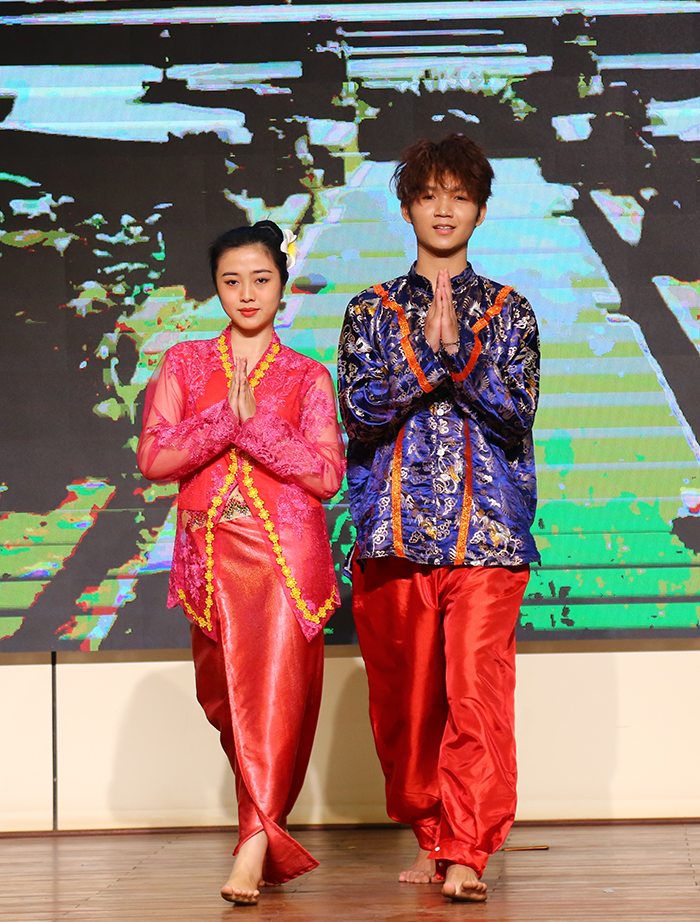 The ASEAN Fashion Show contest
The judges awarded:
-
A first prize to the School of Hospitality and Tourism
-
A second to the DTU Skill Club
-
Two third prizes to the School of Pharmacy and Medicine, and Volunteer Club
-
Three Consolation prizes to a student with five good merits, the School of Computer Science, and the School of Foreign Languages
The P2A program was co-founded by Rangsit University in Thailand, in conjunction with Norton University in Cambodia, the National University of Laos, the Myanmar Computer Institute and DTU. P2A is now developing a network of ASEAN universities and research institutes, which will graduate highly knowledgeable, qualified and professional human resources.
The P2A events provide the ideal study and practice environment to focus on issues such as environmental protection, cultural heritage conservation, respect for independence and sovereignty, and the preservation of unique national identities, languages, religions, and laws, according to the ASEAN spirit of unity in diversity.
(Media Center)