Spreading the spirit of "Giving blood to save life"
DTU's regular blood donation programs not only educate students on humanity toward society but also contribute to building the city of "4 safes".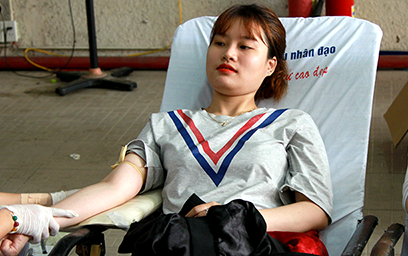 A first-time donor feeling excited to give blood
Because of its great meaning, the DTU's blood donation days attract a large number of students and lecturers, both regular donors and fresh donors, and collect more than 300 units each time. In addition, the DTU blood donation has become more special because of queuing manners. The students orderly queue to wait for their turn.
DTU Student Club Volunteers and the Department of Hematology and Transfusion of Danang Hospital work professionally and scientifically, which helps donors be more comfortable.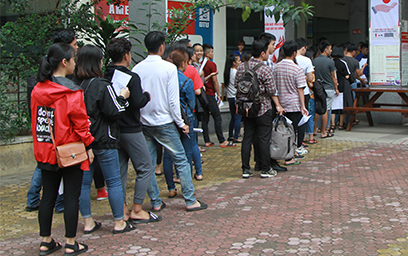 DTU students queue in the early morning to give blood
In addition to solving blood banks' shortages, the blood donation is an occasion for the medical team to provide donors with knowledge and teach measures to prevent and perform early detection of blood diseases.
(Media Center)