DTU Students of Medicine Excited with Med's Got Talent Contest
In the evening of February 4, the preliminary round of the "Med's Got Talent" talent show and the finals of the "I am a real MC" contest, organized by the Faculty of Medicine Student Union Executive Committee, took place in a lively atmosphere, with 24 excellent arts performances by students of the Faculty of Medicine. The program convinced with its variety and appeal in both content and form.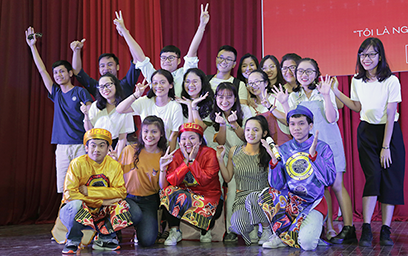 The comedy "8 cùng Táo, táo cùng 8" by class K21YDK1 enjoyed the jury's appreciation for its creativity
Aimed at finding, fostering, and honoring young talent among the medical students at DTU, Med's Got Talent is an interesting and attractive arena where the students can confidently display their talent. Furthermore, the contest is also a golden opportunity for first-year students of the Faculty to get to know their new environment better and to meet and exchange with other students in their class and in other classes at the university.
Med's Got Talent created a boisterous atmosphere and gave lecturers and students unforgettable memories. Right from the start, the contest enjoyed the attention and drew response from a multitude of students from the entire university. The submissions were very diverse, from modern singing and dancing to tableaux vivants, comedy, and live music. The program counted a specially high number of items inspired by Lunar New Year to celebrate the coming "year of the Dog", as well as 63 years of Vietnamese doctor day (February 27).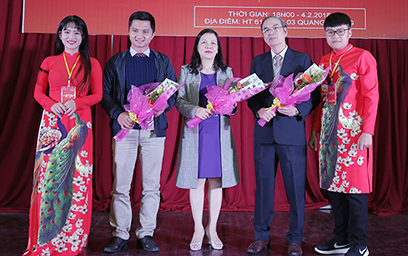 The jury
At the close of the preliminary round, the jury selected the 9 most outstanding items for the finals, out of 24 entries. Not only the creativity, but also the performance of the contestants received praise, for their confidence and professional performances. The organizers will furthermore allow three more entries to come back for the finals through a vote on the DTU Faculty of Medicine Student Union fan page.
The jury awarded two first prizes to Dang Thi Kieu Oanh of class K21YDK1 and Nguyen Minh Hoa of class K23YDK8. The two of them will be the official Med's Got Talent final round MCs.
The most outstanding and most voted performances will enter the final round on coming February 27.
(Media Center)