Attractive Alleyway Murals Designed by DTU Architecture Students
Many murals of spectacular attractions in Danang, such as the Hai Van Pass, the Son Tra Peninsula, the Linh Ung Pagoda, the Thuan Phuoc bridge, the Dragon, Han River and Tran Thi Ly bridges and Asia Park on the walls of the old alleyway at 233 Trung Nu Vuong, which designed by DTU Architecture students, came as a surprise to passers-by and tourists.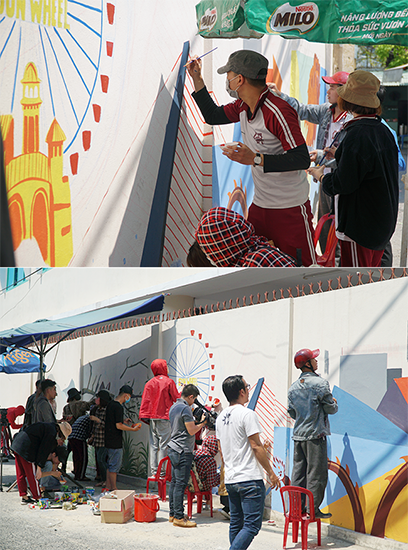 Designing the murals
More and more murals are appearing in the city center to honor and promote Danang. Their themes also focus on protecting and preserving our unique scenery and traditional charm.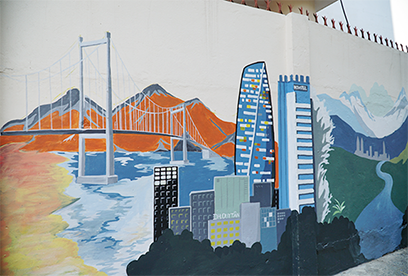 One of the DTU murals
Le Phuong Hieu, a DTU Architecture lecturer, said: "Our students can show their skills and love of Danang and we are delighted to receive encouragement and compliments from local residents."
(Media Center)