The Opening of the DTU K20 Master's Program
On Auguts 17th, DTU held the opening ceremony of the K20 Master's Program. Associate Professor Le Duc Toan, DTU Vice-Provost; Deans, DTU lecturers, staff and prospective students attended.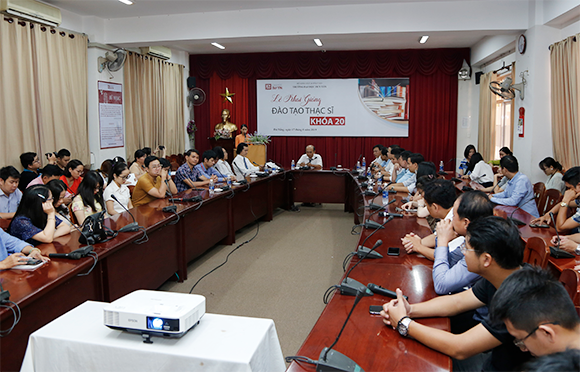 Master's candidates at the ceremony
Since 2009, DTU has enrolled 44 PhD students into the Computer Science and Business Management programs, with over 2,700 graduates in Master's courses in Computer Science, Business Management, Accounting, Finance & Banking, Civil Engineering, International Relations and Pharmacology Management.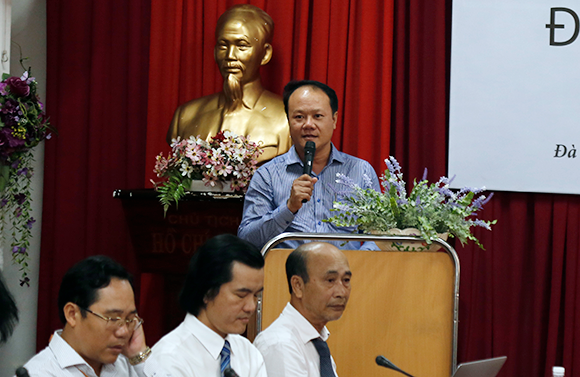 Nguyen Van Bon,a K20 candidate, speaking.
Representative of the DTU Graduate School announced a list of 99 candidates for the K 20 Master's course.
Of the total of 99 candidates for the 20th Master's course, there were 43 in Business Administration, 28 in Computer Science, 13 in Pharmacology Management, 6 in Accounting, 5 in International Relations and 4 in Construction.
The DTU Graduate School also presented details of the academic programs, their content and plans for the various majors to the candidates.
Nguyen Van Bon, a K20 candidate, said: "We would like to thank Duy Tan University for supporting us in passing the entrance exam and in our future studies. We will observe the course rules and work hard to achieve the best results and make major contributions to our organization."
(Media Center)