After Three Years of Study at DTU, an 85-Year-Old is Awarded a Master's Degree
Mr. Le Phuoc Thiet was born in 1933 and comes from the Dai Loc district of Quang Nam province. He has just completed his postgraduate studies in Business Administration at DTU and is about to receive his Master's degree. Throughout his three years of study, he has been greatly admired his determination, perseverance and eagerness to learn.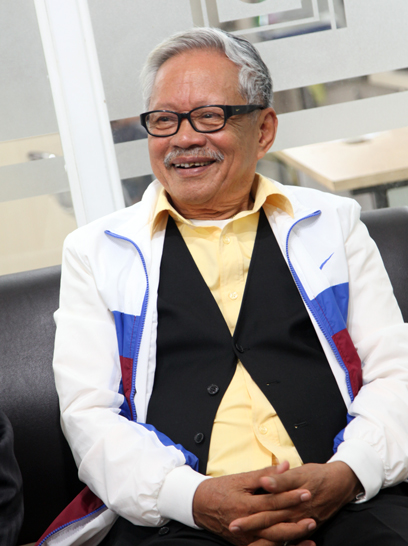 Mr. Le Phuoc Thiet
In 2001, Mr. Thiet graduated with a Bachelor's degree in America, where he had lived for 40 years, and, two years later, he and his wife decided to retire to their hometown in Dai Loc. However, he retained his passion for learning and decided to pursue postgraduate studies, even though his family advised to rest at his advanced age.
"By chance, I read the memoirs of Distinguished Teacher Le Cong Co, DTU President and Provost, and admired this faithful revolutionary fighter who aspired to reform education in Vietnam. So I decided to apply to DTU because my philosophy is that "it's never too late to learn".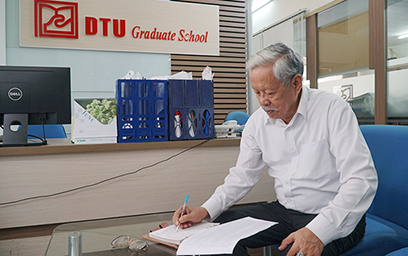 Although Mr. Thiet was over 80, he still studied every single day
Distinguished Teacher Le Cong Co explained that, when he received Mr. Thiet's application, DTU requested that the Ministry of Education and Training give him special consideration to motivate others. "DTU waived his tuition fees and offered him free housing," said Mr. Co. "Not because Mr. Thiet was needy, but because he was a rare example of studiousness."
During his two years at DTU, Mr. Thiet was always the first student to arrive in class and the hardest worker. Every day at 4 pm, he would take the bus from Dai Loc, 40 km from Danang, and then take a motorcycle taxi to DTU.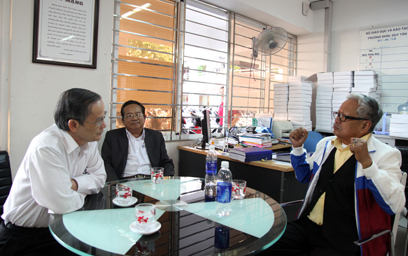 Mr. Thiet and Distinguished Teacher Le Cong Co
He was also a familiar face at the DTU library. He went there every day to read and research information before class. Mr. Thiet explains that, to maintain his good health, he had to adapt his daily diet to his morning exercise. "That was the only way to study and keep up with the younger people in my class."
"Like all the other students, Mr. Thiet reviewed documents and did his homework on a laptop, communicated with lecturers and classmates by email, worked in groups and made presentations," explains Dr. Nguyen Gia Nhu, Dean of the DTU Graduate School. "He also had a big advantage over the others with his fluent English, and always remained self-confident and hard-working."
Mr. Thiet successfully completed, defended his thesis and graduated on schedule. "At one time, I fell and hurt my right hand," he said. "The doctor advised me that I needed an operation to fully recover, and my chronic recurrent obstructed lung problem made my health even worse. I thought of dropping out, but Distinguished Teacher Le Cong Co, Dr. Ho Van Nhan, my thesis advisor, the other lecturers and my classmates encouraged me to continue and motivated me to complete the course."
(Media Center)