Candidates of the Master of Science Degree in Nursing Program Meet
DTU signed a partnership agreement with Fooyin University in Taiwan to offer a Master of Science degree in Nursing (MSN) on August 17th.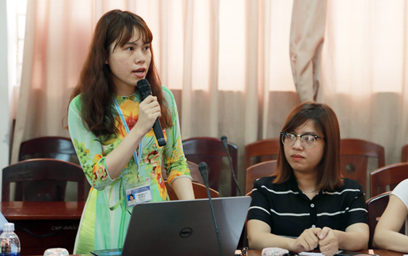 Ms. Nguyen Dieu Hang talks about the MSN course
On October 28th, DTU held a meeting for course candidates. Professor Le Duc Toan, DTU Vice-Provost and Dean of the Graduate School; Associate Professor Nguyen Ngoc Minh, DTU Vice-Provost in charge of the Health Sciences Department; Doctor Nguyen Huynh Ngoc, Acting Dean of the DTU Faculty of Nursing; lecturers and 30 students attended.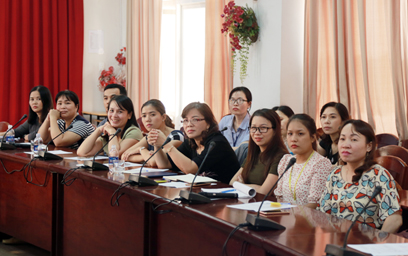 Candidates for the first MSN course
Associate Professor Toan said: "DTU began offering Master's programs in 2009 and PhD programs in 2013. Until now, DTU has enrolled 450 postgraduates into PhD programs and 5 Master's degree programs. Over the years, DTU has been making sustained efforts to provide an advanced education for a wide range of vital medical and healthcare professions, in order to satisfy the increasing demands in community health care, to promote high-quality research and to pave the way for excellent careers in the new market economy."
Ms. Nguyen Dieu Hang discussed the MSN course and schedules. Thirty students will begin the course in November 2017 and defend their graduate theses in August 2019. Experienced lecturers from FooYin University and DTU will teach the course, together with visiting lecturers from the Hue University of Medicine and Pharmacy and the Hanoi University of Medicine. Graduates will be conferred an MSN degree by FooYin University.
A representative of the first course, Nguyen Tien Dung, said: "Thanks go to DTU for offering us the new MSN program. We know that we will receive strong support from the university during our studies and research. We will work diligently to broaden our education and successfully complete the course on schedule."
(Media Center)