2019 APTA Conference
DTU and the Asia Pacific Tourism Association jointly held the 2019 APTA Conference at the Grand Mercure Hotel in Danang from July 1 to 4, to promote local hospitality and tourism and applied research. Two hundred researchers and board members from 25 countries attended.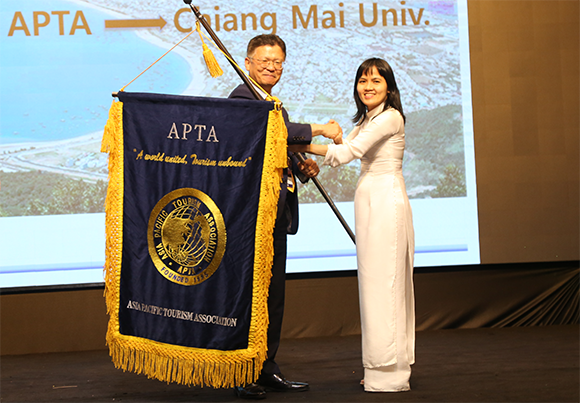 DTU Vice-Provost Le Nguyen Tue Hang presents a flag to APTA Chairman Dr. Yeong Hyeon Hwang
APTA has members from 25 countries or regions, including the USA, Australia, Canada, China, Taiwan, Hong Kong, Japan, Korea, Philippines, Singapore, Thailand, New Zealand, India, Malaysia, Vietnam and others. This year's conference celebrated APTA's 25th anniversary and highlighted DTU's growing strength in Hospitality and Tourism education. Founded in 1994 DTU has worked to become one of the leading private universities Vietnam, ranked in the top 5 national research institutions in 2018.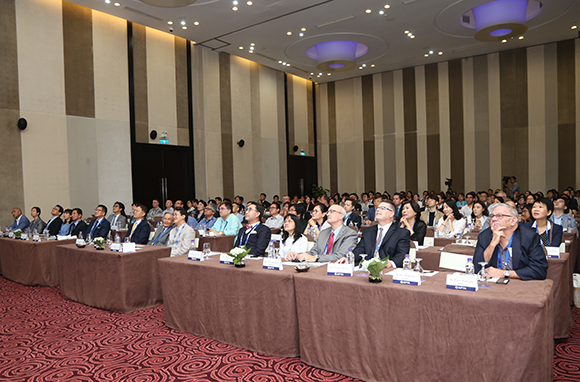 The opening ceremony
On his opening speech, Dr. Hwang praised his co-host DTU, saying: "Danang is a fast-growing and dynamic city, now recognized as the hub of some remarkable tourism attractions, expecting more than eight million tourists a year The number of students studying Hospitality and Tourism at DTU alone is 5,000; and 1,500 freshmen are expected to find jobs this summer. Because of this, I am proud to bring the 2019 APTA conference to Danang this year".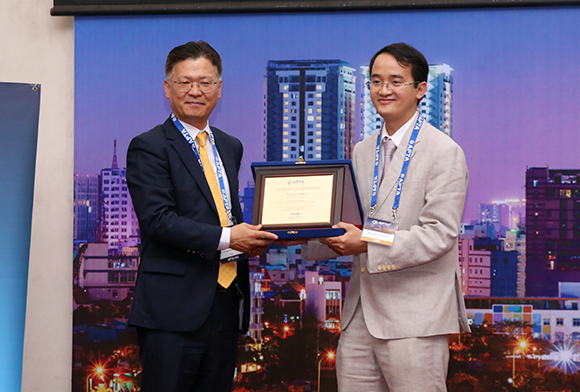 Dr. Hwang, (left), presents a Certificate of Appreciation to Dr. Le Nguyen Bao, DTU Provost
The APTA was begun by Dr. Hai-SikSohn, Professor Emeritus at Dong-A University in Korea, with other well-known Asia-Pacific academics. The first conference was held in Busan, Korea in 1995 and quickly established itself as the most important hospitality and tourism event in the region. The APTA objective is to promote advanced research in the industry, especially in Asia-Pacific, to present recent achievements and to share ideas with other academics and their business counterparts.
Dr. Le Nguyen Bao confirmed: "Of note is that most of DTU's research involves technology and engineering. We only publish 50 ISI - Scopus research papers on Administration & Tourism yearly, even though we have 5,000 hospitality and tourism students out of a total of 20,000. At this conference we will learn about the current activities of leading academics, researchers and industry professionals".
Two hundred papers were submitted at the conference, on interesting topics such as: Advanced research to improve the hospitality and tourism industry; Ecotourism; Medical tourism; Sustainable tourism; Community-based tourism; Service quality management; Lodging management; Hotel Management; Restaurant & Food service management; Crisis management, and others.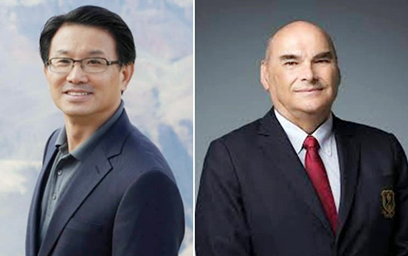 Professor Soocheong Jang (left), a leading Hospitality and Tourism Management researcher and Professor Bob McKercher, an expert in Tourism and Culture
This year's conference helped to boost the hospitality and tourism industry in Asia Pacific in general. At the Gala Dinner, at the Palm Garden Resort in Hoi An, the APTA Chairman received a flag from DTU and presented it to a representative of Chiang Mai University in Thailand, who will co-host the 2020 conference. On the last day of the conference, delegates visited Bana Hills to see the Golden Bridge and enjoyed the Sun World Sunshine Dance festival.
As co-host, DTU highly impressed the delegates by its professionalism in organizing such an enjoyable and successful conference.
We will see you again at the 26th APTA in Chiang Mai !
(Media Center)