International Quantum Topology & Hyperbolic Geometry Conference
Beginning on May 27, the Institute of Mathematics from the Vietnam Academy of Science and Technology and Duy Tan University held a five-day International Quantum Topology & Hyperbolic Geometry conference at the Serene hotel in Danang.
Fifty-five mathematicians participated, from the US, France, Canada, Japan, South Korea and elsewhere. The following topics were covered:
- Quantum Invariants
- Hyperbolic Geometry
- Khovanov and Heegaard Floer Homology
- Volume and AJ Conjectures
- Chern-Simons Theory
- TQFT and representations of mapping class groups
Professor Le Tu Quoc Thang from Georgia Institute of Technology was a proponent for holding the conference in Hanoi in 2007, in Nha Trang in 2013 and this year Danang. He said: "I hope we will have a rewarding week. I am sure that your contributions will bring success to the conference".
Here are some photos taken at the opening ceremony: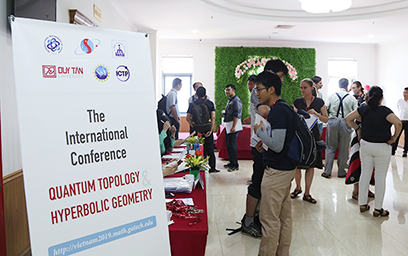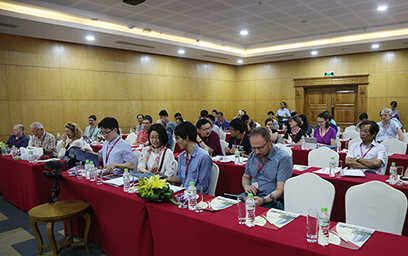 Participants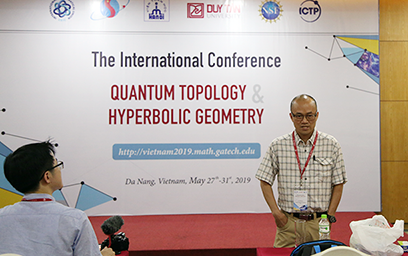 Professor Le Tu Quoc Thang speaks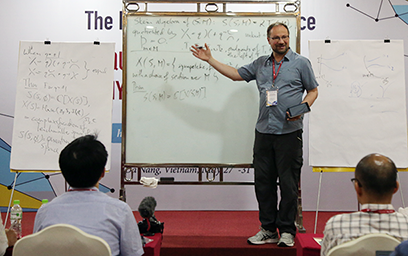 Associate Professor Adam Sikora from SUNY Buffalo, discussed Quantum degeneration of Skein Algebras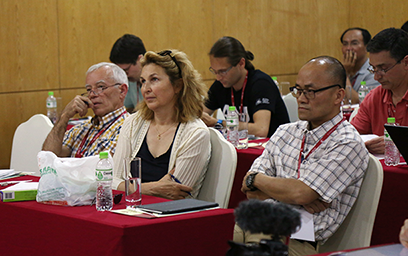 Mathematicians listen to the presentations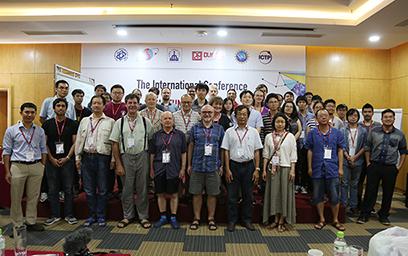 A group shot
(Media Center)