DTU Sponsors the 2019 Da Nang Youth Informatics Contest
From April 18 to 21, DTU sponsored and co-organized the 22nd Youth Informatics Competition for primary to senior Danang high school students. The university did an excellent job preparing the facilities and staff for the contest, promoting student interest and creativity.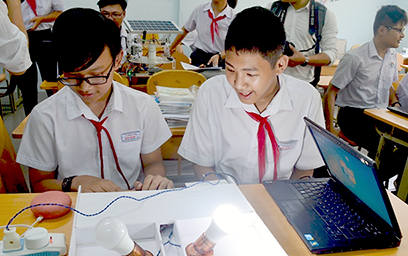 Contestants
More than 1,000 students from across the city participated in the 3-day event, featuring a general knowledge test, innovative software, hardware programming and a Robotics competition. Highly configurable internet computers, projectors and other devices were made available for presentations.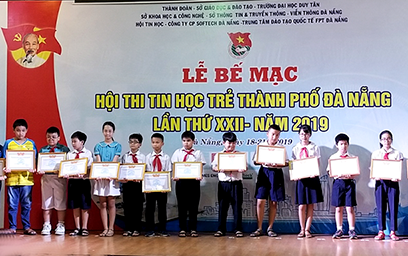 Certificates of merit and awards are presented to winning contestants
According to the organizers, this year's performances were of good quality among all groups. Most of the excellent students come from Hai Chau, Thanh Khe, Son Tra and Hoa Vang district, the Nguyen Khuyen SecondarySchool and Le Quy Don High School for the Gifted. Several of the programming applications were praised for their innovation and practicality. The organizers awarded 77 first, 111 second, 159 third and 194 consolation prizes to the winning contestants.
DTU has been sponsoring the Youth Informatics Competition for the past five years. The objective of the contest is to find talented students and help them refine their skills to contribute to the future development of Danang. Leading contestants will be chosen for the DTU Informatics team for the 25th national competition in Quang Binh in June.
(Media Center)