DTU Attends 2019 P2A Annual Conference
DTU delegates and members from many other universities in the ASEAN, attended the 3rd P2A annual conference, taking place from 13th to 15th February at Singapore Polytechnic.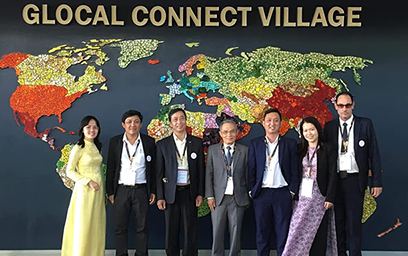 DTU delegates posing for a photo at the event
P2A was founded in June 2012 by Rangsit University in Thailand, Duy Tan University in Vietnam, the National University of Laos, Norton University in Cambodia and the Myanmar Computer Institute. With the goal of connecting and strengthening the collaboration and communications among universities in Southeast Asia, P2A has attracted the participation of more than 70 universities and colleges across the region. P2A's activities have brought in some initial results in training and research cooperation.
The conference content included:
2.
Opening of the 3rd P2A Annual Conference
3.
Introduction of new P2A members in 2018
4.
P2A operations report and proposal for organizational structure and orientation for 2020.
5.
Updating ASEAN acknowledging documents for P2A
6.
Proposal for improving and increasing the quantity of P2A activities
7.
Presentations by several universities
Discussion about methods to develop P2A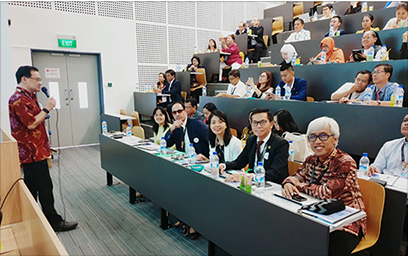 Representatives of several universities attending the event
As a member of the P2A Executive Committee, Ms. Le Nguyen Tue Hang, DTU Vice - Provost, gave a presentation with some recommendations for the P2A organizational structure and an update on the progress of the ASEAN acknowledging documents for P2A. Mr. Nguyen Huy Phuoc, Head of the DTU Students Exchange Office, talked about the updates of the P2A website and Facebook page. Also, DTU's international programs and students exchange projects were introduced to P2A members. DTU took the initiative to become acquainted and keep in touch with new P2A new members in order to broaden their relationship and collaboration in the future.
Passage to ASEAN is really a useful program helping students in Southeast Asia to meet and discuss and exchange culture with each other.
(Media Center)