The Asia Pacific Tourism Association Annual Conference
The 25th annual Asia-Pacific Tourism Association (APTA) conference was organized by Asia Pacific Tourism Association and Duy Tan University in Danang from July 1st to 4th, with two hundred researchers and experts from 25 Asia Pacific countries and regions participating.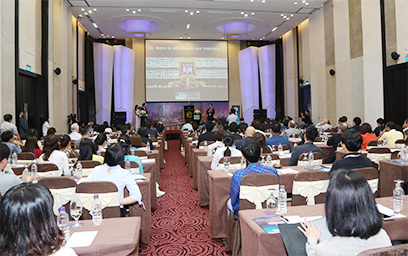 The opening ceremony
The aim of APTA is to promote high-quality tourism and hospitality research, especially in Asia-Pacific, to present achievements and exchange ideas between academics and their business counterparts, which should be sustainable and valuable. This conference is also a unique opportunity to promote Danang tourism to APTA members.
Two hundred interesting papers in various fields were submitted, including: Customer Behavior; Tourism marketing; Destination Management; Cultural/Heritage Tourism; Restaurant & Food service management; Community-base Tourism; Tourism Policy; Advanced research to improve tourism and hospitality; Ecotourism and others.
(Media Center)