One thousand students participate in Tourism Recruitment Day
On April 14th, DTU partnered with the Danang Department of Tourism to host a Tourism Career Orientation and Recruitment Fair, and 1,000 students from the Danang area attended.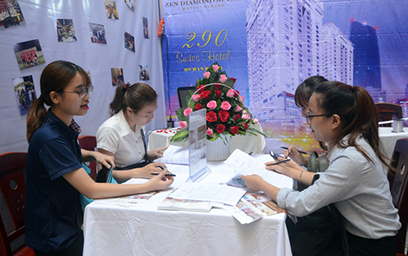 Students being interviewed
Dr. Nguyen Huu Phu, DTU Vice-Provost, said that the annual DTU job fair enabled local businesses to meet potential employees and broadened employment opportunities for the students.
Ms. Truong Thi Hong Hanh, Deputy-Director of the Danang Department of Tourism, said that Danang was in great need of qualified staff as tourism in Danang has been increasing rapidly. The job fair allows students to understand more about their future careers in Tourism, requiring hard work, enthusiasm and ambition.
350 application forms were accepted and 100 job interviews conducted. DTU also signed agreements with several local businesses to improve internship and employment opportunities.
(Media Center)