A Field Trip for Freshman Tourism Majors
On April 3th, twenty DTU first-year Tourism students, led by Dr. Bui Kim Luan, Vice-Dean of Hospitality & Tourism, visited the Sheraton Danang Resort.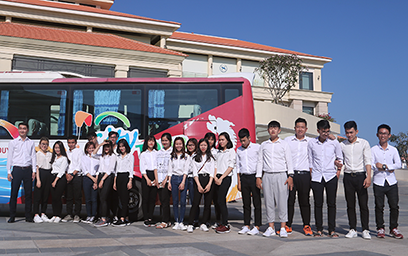 DTU students at the resort
Ms. Nguyen Thi Ngoc Tran, Head of Sheraton Training and Development conducted the tour, which included the 1,300m2 Grand Ballroom where the 2017 APEC Gala Dinner was held.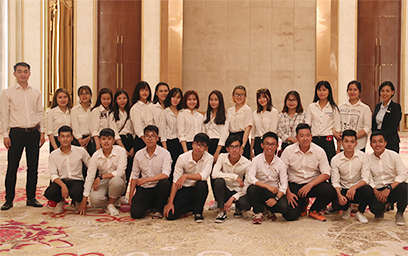 Students in the Grand Ballroom
The Sheraton consists of two six-floor hotel blocks, with 258 guestrooms and a 250m outdoor pool.
Dr. Bui Kim Luan said: "The DTU Faculty of Hospitality & Tourism aims to familiarize our students with the professional working environment during their first year and this is the third field trip for the K23DLL1 class. This is essential for Hospitality & Tourism students, because, in contrast to other faculties, we attach great importance to practical experience to prepare students for their future careers, as well as possible part-time jobs."
DTU is the first university to visit the Sheraton, an international 5-star resort, which opened in January 2018.
(Media Center)