Career Opportunities in Software Engineering for IT Seniors
On November 17th, Mr. Christophe Ngo, CEO of the Code Engine Studio, talked with DTU IT seniors about digital technology, QA/QC and 4-month internships at the company.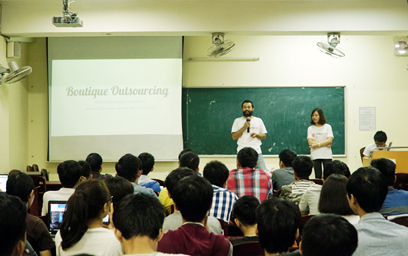 CEO Christophe Ngo
Mr. Christophe Ngo said: "In business today, Quality Control (QC) is essential for Quality Assurance (QA). QC is a set of activities to ensure quality products which focus on identifying defects. QA ensures the quality of product development processes. In the near future, the Code Engine Studio will be looking for QA/QC interns and others. If you have passion for programming and want to have better understanding of QA/QC, the Code Engine Studio would be a great place to work."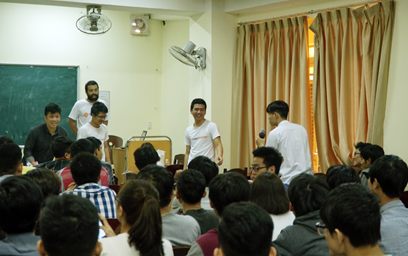 DTU students
Interns will work in a highly-skilled team environment, learn how to develop projects using Scrum and Agile, improve their English & soft skills, enjoy a free daily lunch and monthly social events. They will also be assisted in completing their graduate dissertations.
Tran Quoc Thang of CMUTPM1 said: "DTU frequently holds meetings with big IT companies in Danang which IT seniors can attend to broaden their career opportunities."
(Media Center)