Internships Opportunities at LogiGear
On October 30th, Mr. Vuong Bao Long, Human Resource Director of LogiGear met with students from the DTU Faculty of IT and the DTU International School.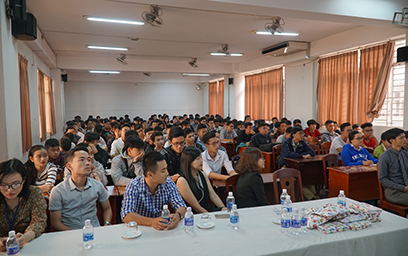 DTU students
LogiGear is the first American-managed software testing company in Vietnam. Over the past eight years, LogiGear has recruited many DTU students, some of whom are still working there.
Mr. Vuong Bao Long talked about the company, its development and operations. "LogiGear is the leading software testing company in Vietnam, supplying generated software testing, test automation, software development and training. Currently, LogiGear Danang is offering internships to 20 qualified students in Test Automation. Senior DTU students can practice their soft skills in a professional environment. If they do well, they will be offered full-time positions at LogiGear." said Mr. Long.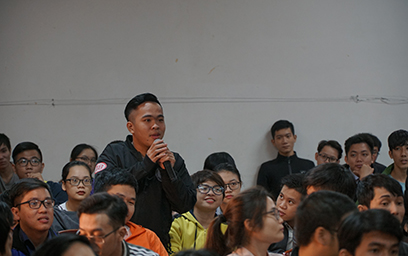 DTU students participate in an activity
The interns work on manual and automated testing projects, using the Test Architect and Selenium software. They also improve their English. LogiGear provides them with a free lunch and an allowance of 2 million dong.
Applicants must first take a skills and IQ test in English and, if successful, will be invited for an interview. Successful candidates will be offered a three or four-month internship at LogiGear, starting in December.
(Media Center)