Career Orientation and Business Startup Events
The DTU Startup Center is organizing aseries of career orientation and business startup events bymajor, to motivate new studentsat the beginning of the new academic year. This will be an opportunity for K23 students to meet and share hands-on experience with lecturers and senior students.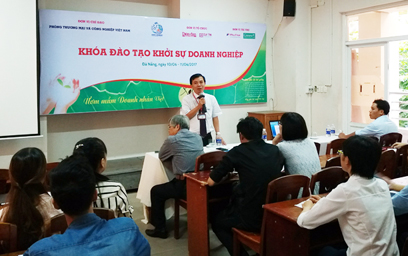 DTU holds business startup training courses every year
Accordingly, the DTU Startup Center is working with six faculties to develop topics for talk-shows,in Tourism, IT, Health Sciences, Business Administration, Social Sciences and Humanities, and Accounting, Finance and Banking from August 20th to September 10th.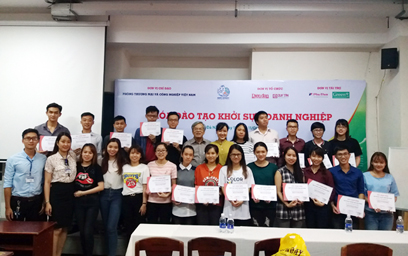 Many students attend the talk-shows
Previously, on June 10th and 11th, the DTU Startup Center collaborated with the Vietnam Chamber of Commerce and Industry (VCCI) and the Business Forum Newspaper to run a business startup training course for fifty students, who learned how to become entrepreneurs and plantheir future careers. They all received Certificates of Completion at the end of the course.
These activities areaimed to encouragestudent entrepreneurship during their university studies and equip them with the practical skills to succeed in their future careers.
(Media Center)