An Opportunity for DTU Internships in the USA
On August 25th, 2010

, Mr. Nguyen Cong Minh, DTU Dean of Hospitality and Tourism met with representatives of Work West to explore internship programs in America.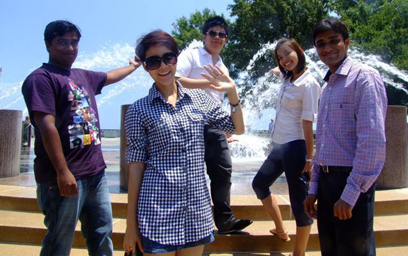 WorkWest is a company promoting a "Work and Travel in America" program for Vietnamese students. It is a member of a cultural exchange program recognized by the government of the United States.
The two programs are "Work and Travel" for all DTU students and "Internship and Training" for Tourism and Hospitality students. DTU students will be sponsored by WorkWest to find accommodation and part time jobs, from $7 to $10 per hour in American resorts, hotels and restaurants. At the end of the internships, students would be able to take time to travel around the USA, to experience a different culture and improve their English skills.
(Board of Website Editors)