DTU Mid-Autumn Festival
On the evening of September 8, the DTU campus came alive with the celebration the DTU Labor Union's Mid-Autumn Festival, for students of lecturers and staff. The DTU Labor Union gave presents to those with outstanding academic records.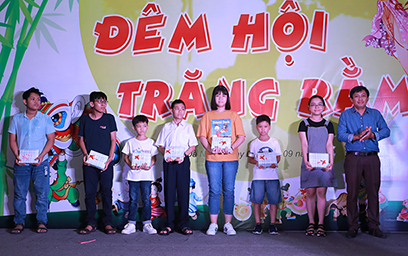 The DTU Labor Union with leading students
The youngsters were able to live in the fairy-tale world of Ms. Chang'e and the Moon Boy, they could demonstrate their talents, learn about the Mid-autumn festival by playing traditional games, make friends and watch lively musical performances.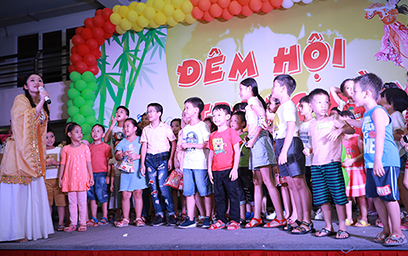 Ms. Chang'e and the children
They all shared warm and happy feelings and particularly enjoyed the lion dance performance, with actors exactly imitating the lion's movements. The special awards will motivate the students to study even harder in this new academic year.
(Media Center)