The Beauty of Sand Sculptures at Pham Van Dong beach
On April 26, DTU and the Management Board of the Son Tra Peninsula and Da Nang Tourism Beaches held the 2019 Sand Sculpture Contest entitled "Aspiration" at Pham Van Dong beach. This year's event saw the participation of around 300 contestants from 30 teams.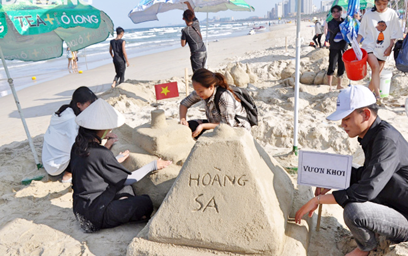 A sand sculpture expressing the aspirations about protecting the national sovereignty over sea and islands
With their ingenuity and rich imagination, the contestants created extremely special and impressive sand sculptures which showcased their aspirations about safeguarding the national sovereignty over its sea and islands, their love for sea, natural and animal protection.
Two second, two third and five consolation prizes were given out to the most outstanding works. All participating sculptures will not be removed in order for locals and visitors to enjoy and take souvenir photos.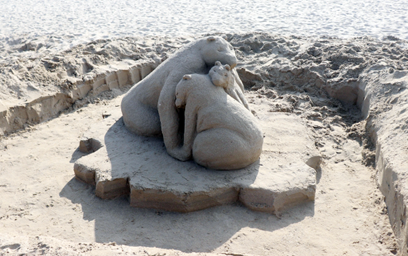 Sand Sculpture about animal protection
Held by DTU since 2016, the annual Sand Sculpture Contest has become a healthy playground for sea lovers. The event aims to promote Danang beaches to both Vietnamese and foreign tourists and raise their awareness of marine protection and conservation.
Besides this contest, DTU has hosted many exciting activities as part of the 2019 Da Nang Beach Tourism Season programme, including the "Go See Do Da Nang" photo competition and various beach sports games for students and visitors.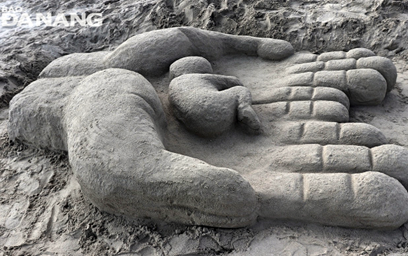 Sand sculpture conveying a message of protecting people nature
(Media Center)