A Vietnamese team comes first in the International Network Security Finals
On August 18th, DTU announced the winners of the 2019 International Online Information Security Contest. The Aye Beer team from Vietnam won the first prize of $2,000, with a score of 6,183 points, BiOS from India came second, with 6,183 points and $1,000, and Flux Fingers from Germany finished third, with 5,705 points and $500.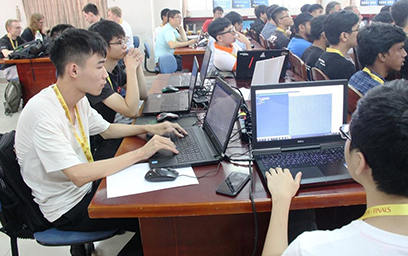 Twelve teams participate in the International Network Security competition, hosted by DTU. Photo: AN
The competition provides an intellectually practical opportunity for those who want to learn more about cyber-security defense. This year, 12 teams took part, including 6 from Germany, India and South Korea, selected from 300 teams worldwide.
Finalists qualified by finishing in the top 20 CTF Time scores.
(Media Center)