The 2019 New Year K-Pop Dance Cover Festival
Korean Wave has become one of the most popular and compelling trends enjoyed by young Vietnamese music-lovers. The preliminary round of the 2019 New Year K-Pop Dance Cover Festival was held at DTU on January 6, where the DTU and Korean students were able to get to meet and listen to the songs and dances of their Korean idols. The event marked the beginning of a Cultural Exchange Week with the EWHA Women's University.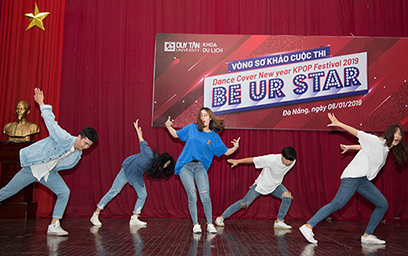 An exciting performance
Twenty-four groups from high schools, colleges and universities in Danang competed in the festival and tried their hardest to get to the finals on January 12, 2019. In the preliminary round, contestants entertained their audience with several skillful dance-cover performances, with mannerisms and costumes closely resembling those of their idols.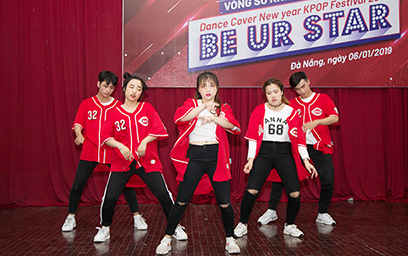 The contestants
After 3 hours, 12 contestants were selected for the finals. They were: Triple Shoot, Vo Van Loc, Vu Huy Nang, The Macl, The Gen Zê Girls, Bo Dak, Brave Pre 99, QC, Mkit Shine, The MO Team, No Mercy and Twin Klingl.
Vo Thanh Long, a member of Triple Shoot team, said: "We were so happy that our team has reached the finals. All our hard work has finally paid off and we want to thank DTU for hosting such an exciting competition for K-Pop enthusiasts to demonstrate their skills. We will practice hard to do our best in the finals."
(Media Center)