Mid-Autumn Festival at DTU
On the evening of September 22nd, the DTU Labor Union held a Mid-Autumn Festival celebration for the children of DTU staff.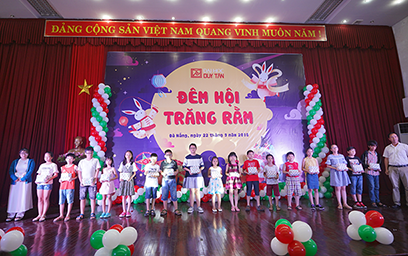 Mr. Phan Van Son presents awards to DTU children
Every year, the DTU campus comes alive with the celebration of Mid-Autumn festival. To bring the children a joyful Mid-Autumn Festival, DTU prepared many exciting and meaningful performances. The children enjoyed fairy tales and playing games with Miss. Hang and Mr. Cuoi.
Mrs. Truong Thi Hue, Vice Chairman of the DTU Labor Union, and Mr. Phan Van Son, Chairman of the DTU Labor Union, commended and awarded presents to 31 children who had previously won prizes in local competitions and to those with high academic results.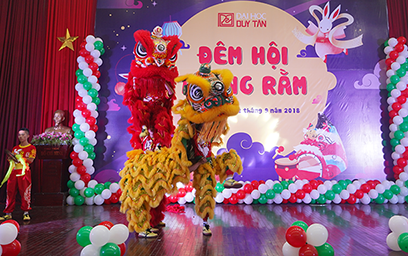 Lion dance
The highlight of the evening was the lion dance, which ended the festival. The event not only was an opportunity for DTU's children to learn about the Mid-Autumn Festival and join in collective activities but also motivated their parents to continue successful careers at DTU.
(Media Center)