2019 DTU Travel Day
On October 26th, the DTU Faculty of Hospitality and Tourism held the "2019 Travel Day", providing career orientation, enabling broader cooperation with local business and more internship opportunities for Hospitality and Tourism students.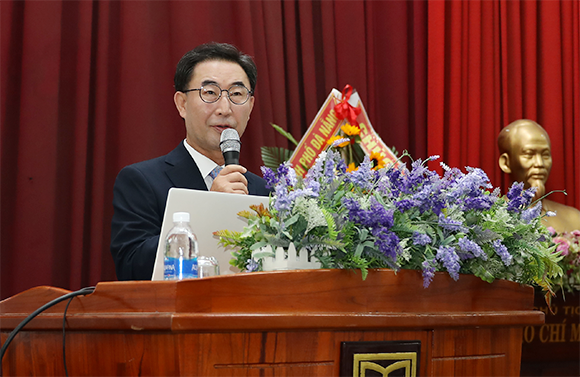 Professor Lim Sang Taek, Director of the DTU Institute for Hospitality Training and Research
Professor Lim Sang Taek said: "The Travel Day is aimed especially at students who plan to become tour guides. I hope that, with the hands-on knowledge and skills they gain today, they will all have a better understanding of the Travel and Tourism industry and current market requirements."
Representatives from local travel agencies talked about how to create and manage a tour, what you need to know about being a tour guide and the current Travel Management environment.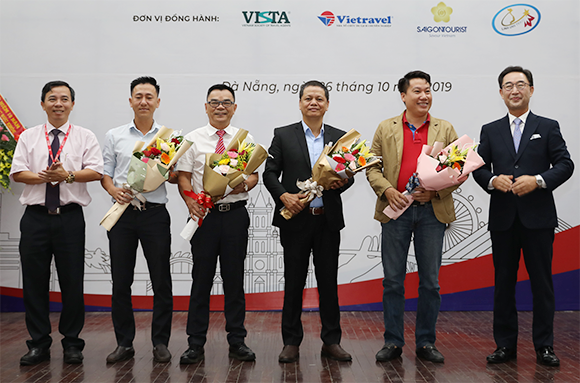 DTU representative presents flowers to local travel agents
To be a successful tour guide, students need to expand their hands-on knowledge and enhance their creative, presentation, communication and problem solving skills by national and foreign travel. The DTU Center of Professional Tourism Training introduced a new Tour Guide course, including modules on required tour guide skills, customer preferences, interpersonal skills and medical tourism.
Qualified graduates will be granted a Professional Tour Guide certificate by DTU, which is vital when applying for a Professional Tour Guide ID from Department of Culture, Sports and Tourism.
(Media Center)