"Innovative DTU Business Administration Startups" Seminar
On October 12, the DTU Faculty of Business Administration held a "DTU Business Administration Startups" seminar, which was attended by local executives, management, DTU lecturers and students.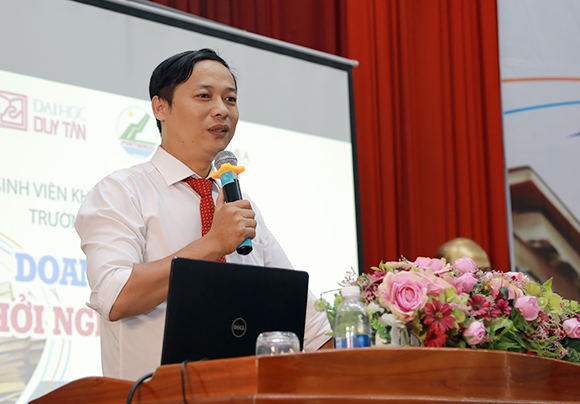 The Vice-Dean of Business Administration speaks
Nguyen Huy Tuan, Vice-Dean of Business Administration, said: "The DTU policy is to improve education quality by partnering with business and we have organized events to give lecturers and students a chance to meet local companies over the years. Issues discussed this time included the changing global business environment, what needs to be done in preparation for the Industrial Revolution 4.0 and how to support innovative startup projects. Our partnerships improve the ability of our faculty to meet current educational requirements better and how to better advise students on job orientation and the most suitable career opportunities on graduation."
Guests discussed topics such as Job Orientation, Startup Development, Logistics, the Business Process, and Human Resource Management Strategies in the field of Tourism.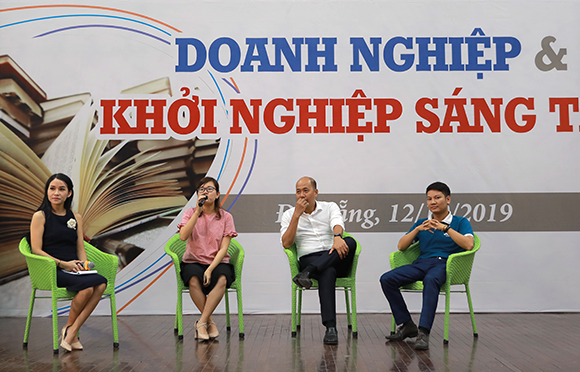 Guest speakers answer questions
They emphasized that, in order to launch successful new startup companies, entrepreneurs should understand themselves, clearly identify their objectives and have specific short-term and long-term strategies to grow the business.
The experts also stressed the vital role played by Resource Management in establishing a new business. Entrepreneurs must focus on developing products but, at the same time, make sure they hire the ideal team to share their ideas and passion. The speakers' remarks boosted the confidence of the attendees in preparation for their careers in a real-world startup environment.
(Media Center)