Forum on the Energy for the Environment and Climate Change
On September 28 and 29, the DTU Office for Business Relations and Technology Transfer, the DTU Faculty of Environment and Chemical Engineering and the Live&Learn Center jointly held a forum on Energy for the Environment and Climate Change. Mr. Phan Cong Tien, Deputy-Director of the Vietnam EPC solar power company gave a brief presentation about the climate, energy and the impact of environmental pollution on Vietnam and other countries.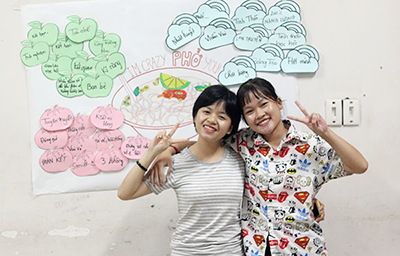 Attendees
DTU students participated in several activities during the two-day event, including "Ring the Golden Bell", a question and answer session, ways of keeping up to date regularly news about the environmental; a debate on increases in electricity bills and so on. After visiting the GreenViet Biodiversity Conservation Center and plastic waste disposal treatment facilities, the participants suggested and evaluated new and effective ideas to protect the environment.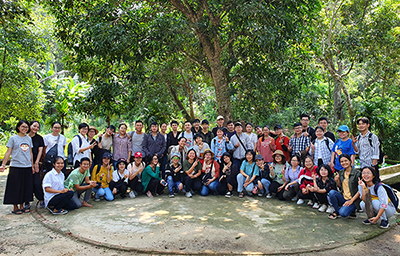 The DTU students
Trung Sinh, from K23 Natural Resource Management, said: "Today's forum provided me the latest information about the reality of the current state of the environment and the need to find the best possible solutions to save our planet. I hope DTU will continue to hold more forums for us to present our ideas and help us to increase community awareness of environmental protection."
Su Ly Huong, from the University of Economics, said: "I enjoyed this forum, especially the debate on various topics concerning environmental protection. The experts gave us a better understanding about our responsibilities in conserving the natural environment."
(Media Center)