Biology and Physics Papers in DTU Journal of Science & Technology Count Gain Publication Points
On July 10th, the State Council for Professorship authorized the inclusion of the DTU Journal of Science & Technology into the list of journals accounting for 2019 publication points. Biology papers will score from 0 to 0.25 points. Then, on July 19th, it was further approved for inclusion into the 2017 list accounting for points for Physics articles, from 0 to 0.5 points.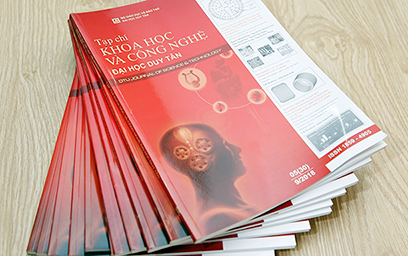 The DTU Journal of Science & Technology
Other fields for points inclusion of professorial DTU topics in the 2017 list are also being considered. The inclusion of the DTU journal for Physics and Biology points demonstrates the university's increasing scientific prestige and gives authors a points advantage when being considered for professorial titles.
Research staff and university lecturers at DTU and other universities have already published many articles and a serious and trusted DTU academic forum has evolved.
In the last three years, the journal has published six issues, including one in English. In 2019, the English language issue will be a special one, to be published at the beginning of November to mark DTU's twenty-fifth anniversary.
The Ministry of Information and Communications first issued the DTU Journal of Science & Technology's operating license in 2011, and modified and amended it in 2013. The National Agency for Science and Technology Information of the Ministry of Science and Technology assigned the ISSN number 1859-4905 to the journal in 2012.
(Media Center)