Multimedia Communications in the Age of Technology
Multimedia Communications is blended with technology.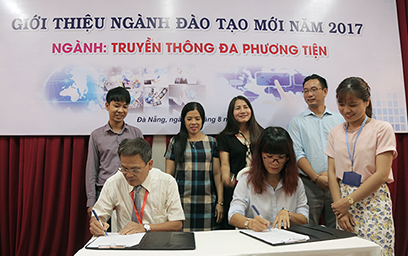 DTU has signed agreements with many local media companies to broaden internship opportunities
An advanced academic program
Multimedia is at the intersection of Communications and IT. The DTU program benefits from the careful planning of special study facilities and equipment. Information technology has always been a key priority at the university and its team of lecturers has published many articles in leading national and international journals. Meanwhile, students have won awards at information technology contests. The university's computer network has 1,300 internet connections, and facilities include several multimedia studios.
DTU is the home of the Silver Swallows Studio, the IT and Software Engineering centers, the Technology Journal and the Media center. In addition, Partners include the Danang Radio and TV Station (DRT), the Thanhnien, Congan Danang, Nguoi Lao Dong newspapers and Danang Publishing to offer the ideal study environment and job prospects.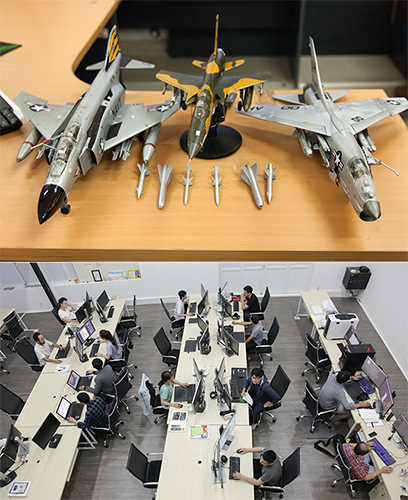 The DTU Silver Swallows Studio and the IT and Software Engineering Center
Using the latest technologies, the Multimedia Technology course teaches the basics of Journalism and a comprehensive knowledge of video production, image processing and the visual techniques required to create 2D and 3D media products for entertainment and advertising. After four years, students will have the proficiency to produce media products such as:
Dr. Nguyen Tan Thang, DTU Vice-Provost, said: "The Ministry of Education and Training permitted DTU to carefully plan and launch a unique Multimedia degree program to train professionals to meet the latest qualifications to enhance community socioeconomic development."
In 2019 season, DTU continues to award preferential scholarships in Hummanities & Social Sciences:
-
DTU Scholarships: 720 scholarships worth from one to five million dong each for applicatnts, including in Hummanities & Social Sciences, with a total High Graduation Exam three-subject score three to ten points higher than the admissions minimum.
-
700 Scholarships from 500,000 to 2 million dong for applicatnts, including in Hummanities & Social Sciences, with a high school transcript score of 22 or above.
-
Scholarships worth 5 million dong each for first-year Hummanities & Social Sciences students who obtained a consolation prize in a National Excellent Student contest or in a National Sience & Technology contest.
For detailed information, please contact the DTU Enrollment Center
254 Nguyen Van Linh, Danang
Hotlines: 1900.2252 - 0905.294390 - 0905.294391
Website: http://tuyensinh.duytan.edu.vn
Email: tuyensinh@duytan.edu
(Media Center)