DTU Student Wins Third Prize at the "My Music" Contest
After 4 months' duration, the finals of the 2019 Student Music Festival, entitled "My Music - Shine Your Passion", organized by the Danang Youth Union and the Bao Nguyen Food and Event company, took place. DTU students performed in three of the eleven performances and won a third and consolation prizes.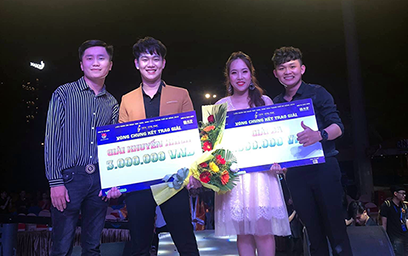 Phuong Anh and Anh Tuan of DTU
The music festival commemorated the founding of the Ho Chi Minh Communist Youth Union and the finals took place on its 88th anniversary. The festival consisted of 160 performances by 700 performers, including singing, dancing and instrumentals.
DTU participated in four of the performances, three of which were selected for the finals. With her fine singing ability, Le Thi Quynh Anh, from Pharmacy, won third prize with the song "Em mo ve anh". She is a familiar face in all arts activities at DTU and has won many contests held by the Youth Union, including a prize at the 2017 "Tieng hat dang nguoi" contest, a consolation prize at the 2017 "Tieng hat vuot thoi gian" contest and a third prize at the 2016 Student Music contest.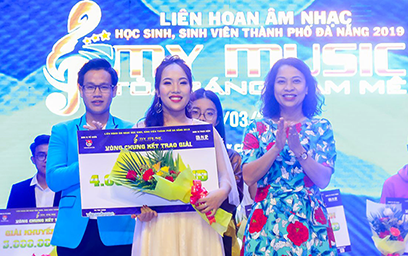 Le Thi Quynh Anh wins third prize
Quynh Anh said: "Singing has been my passion since I was young and now at university, I have even more opportunity to perform. In addition to an excellent education, DTU offers us the chance to take part in many extracurricular activities to broaden our outlook and have fun at the same time."
(Media Center)