The Younger Generation is Impressed with Vietnam Air Force War Documentaries
The trailer of the first of a series of short feature films on Vietnam Air Force battles, entitled "The First Swallow Wings", was well-received by 700,000 viewers, with 16,000 shares and 3,000 comments.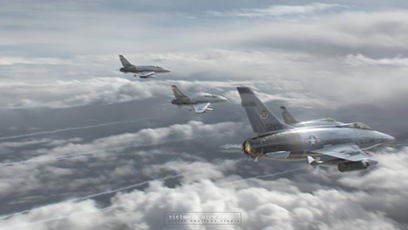 Memorable scenes from the "First Swallow Wings" movie
The films were produced by an experienced team of DTU Silver Swallows Studio professionals. The 35-minute movie portrays the first dogfight between the Vietnamese pilots of the Red Star Squadron and the American Air Force.
The "First Swallow Wings" trailer
On April 3rd, 1965, American squadrons penetrated the Thanh Hoa airspace to destroy the Ham Rong Bridge, with some of the most advanced fighter F-105 jets in the world, known as the Thunder Chiefs. It was the first intensive battle between the Vietnamese MiG-17s, named the "Silver Swallows." In the ensuing battle, the Vietnamese pilots were forced to employ all their skills and courage to withstand the American onslaught.
Nguyen Van Truong Son, the project leader, said: "The film is neither character-driven, dramatic nor complex. Instead, through images of battle and first-hand accounts by the pilots who engaged in it, it endeavors to interest the younger generation in factual historical films."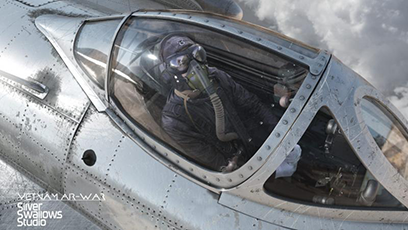 The movie was filmed from two viewpoints. The first one vividly recreates the 1965 Ham Rong Bridge battle from a cinematographic perspective. It depicts the fight of Tran Hanh's squadron of four MiG-17 fighter planes piloted by Tran Hanh, Pham Giay, Le Minh Huan and Tran Nguyen Nam. After the fight, Tran Hanh was the only survivor. He shot down an American plane and tried to preserve his MiG-17 aircraft at all costs, performing a belly-landing in a rice field. The second part recounts the emotional and sincere stories of eyewitnesses that day, with a background of recreated scenes showing how merciless the confrontation was.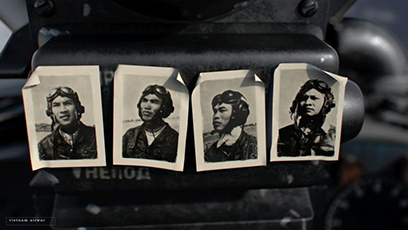 Portraits of the four Vietnamese pilots in the air battle for the Thanh Hoa Bridge in 1965
"We produced this historical animated documentary with eye-catching imagery to attract the attention of younger people. The visual and audio effects will stir up the emotions of viewers, in place of the usual dry, historical data. Hidden behind the images of the battle is the decisiveness of the MiG-17 pilots.", said Dr. Le Nguyen Bao, DTU Provost and Director of the Vietnam Aerial War documentary film project.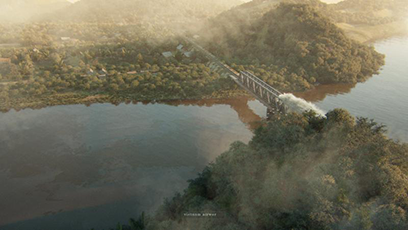 The Ham Rong Bridge
The Silver Swallows Studio film crew, licensed by the Vietnam Cinema Department in 2014, is staffed by 22 young people, passionate about producing historical Vietnamese documentaries in a modern, attractive and realistic way.
(Media Center)