The 2018 DTU Jobs Fair Attracts around One hundred Corporations
On June 9th DTU organized a jobs fair in conjunction with the Nguoi Lao Dong newspaper to introduce graduating students to large local companies. There were 91 companies with 3,458 job vacancies in various fields for DTU students and students from other universities and colleges in Danang.
The recruitment rate for careers at the 2018 Fair showed the actual demands of jobs in society. Economics accounted for 27.44%. Tourism and Foreign Languages made up 43%. Technology - Engineering accounted for 17%.
According to Dr. Nguyen Huu Phu, DTU Vice-Provost, wishing to further tighten the relationship between the university and businesses in educational improvement, training according to labor market requirements, and providing students with employment opportunities, DTU has been working together with the Nguoi Lao Dong newspaper to organize a job fair since 2006.
Over the past twelve years the Job Fairs organizers have received 26,459 job applications for 18,512 positions in total.
Here are some pictures taken at the event: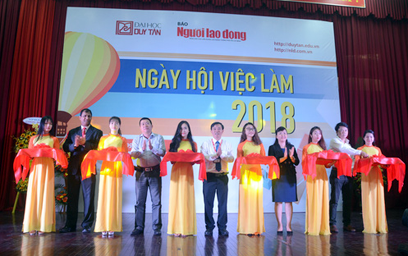 Ribbon cutting ceremony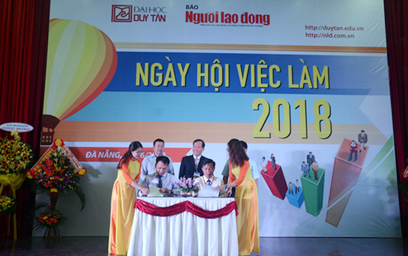 DTU signs partnership agreements with businesses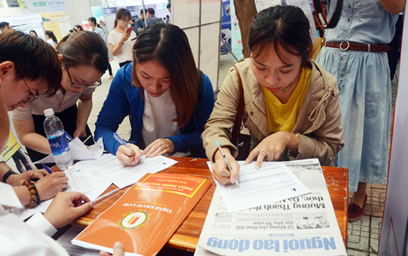 Students hand recruiters their applications in person and receive consultancy on choosing a career that fits their abilities and interests.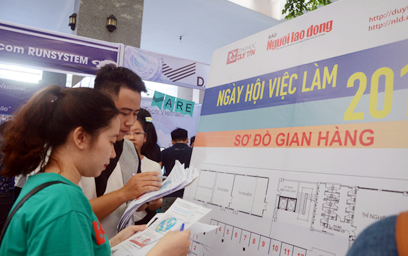 DTU has been working together with the Nguoi Lao Dong newspaper to organize a job fair since 2016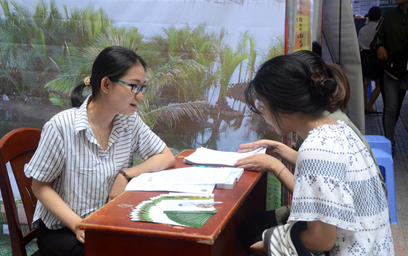 (Media Center)