DTU Students of ADP Visit LogiGear
On October 31st, DTU ADP students visited the LogiGear Company in Danang. LogiGear is one of the biggest companies in Silicon Valley and employs hundreds of testers and software developers in Vietnam. The DTU students met Software Technology professionals and experienced the working environment at LogiGear first-hand.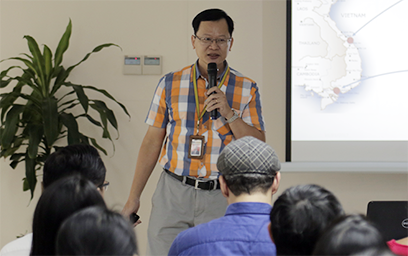 Mr. Vuong Bao Long
Vuong Bao Long, HR Manager at LogiGear, talked about job requirements, career opportunities and working conditions in Software Technology and Software Testing and said how highly he appreciated the confidence and English ability of DTU students.
Nguyen Hong Tieu Minh, a student from DTU ADP-BA, said: "This visit has allowed me to understand the job requirements and recruitment process at a large company. The professional environment at LogiGear certainly attracts young students like us".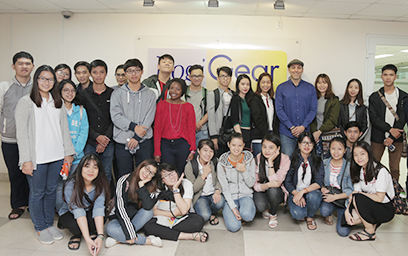 DTU ADP students
Nguyen Hong Phuc, a student of K22ADP-IT said: "This is beneficial for us to broaden our knowledge and improve our English. I firmly believe that DTU students are capable of meeting requirements of large businesses worldwide".
(Media Center)