Learning Express 2017 Launched at DTU
After five previous years of success, DTU launched the sixth session of Learning Express. From September 20th to 29th, twenty-seven students and three lecturers from Singapore Polytechnic will visit Duy Xuyen in Quang Nam, together with twenty-seven DTU students and lecturers, to learn about traditional craft making.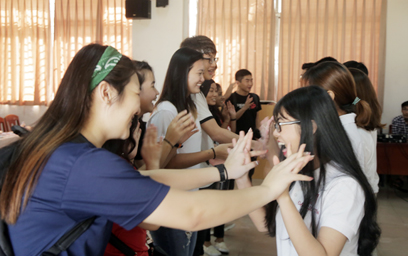 SP and DTU Students
Learning Express enables Singapore Polytechnic and DTU students to study life in other ASEAN countries, broaden their knowledge, improve their soft skills, practice English and make new friends. This time, they will go to Duy Xuyen in Quang Nam to learn about weaving thread into cloth, weaving sleeping-mats and broom-making. By applying their creative skills they will recommend potential new products and suggest ways to improve production, while protecting the environment.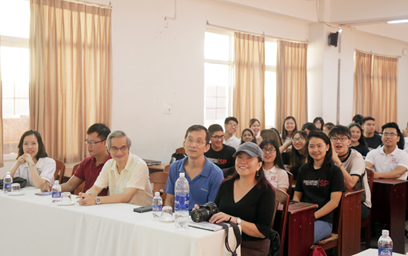 SP Students and lecturers
The students will also visit famous sights in Danang and Quang Nam, including the Han Market, the Pham Van Dong Beach, the Linh Ung Pagoda and Hoi An to learn more about the local culture.
Chai Yong Xiang of Singapore Polytechnic said: "Learning Express provides me with a lot of exciting experiences and good memories of working with DTU students. During my time here, I am doing community work to improve my self-confidence and motivation. I will be able to learn much more about this country and also help the villagers improve their productivity."
(Media Center)