DTU's Students joint the "Ring The Golden Bell" Gameshow
On the evening of March 20th 2010, DTU's students took part in the "Ring The Golden Bell" gameshow broadcast on the VTV3 channel.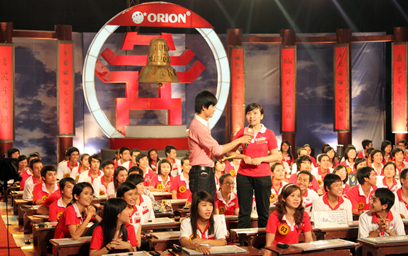 One hundred students participated in the show as contestants, who sat in a large stage, each holding a small board to give their answers. They had to get through twenty questions about interesting topics about flowers and other general knowledge, in order to ring the Golden Bell. Those who couldn't answer a question had to leave the stage.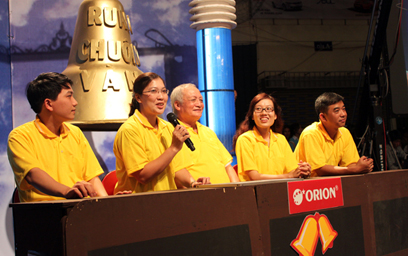 With the support of lecturers, the contestants were given more confidence to compete their best and answer many tough questions.
As a result, two contestants, Nguyen Van Tam and Le Minh Thanh from K13 TPM class won a place in the nationwide final round in Hanoi later this year. Mr. Thanh who answered the final fifteenth question won a prize of 15 million vnd.
The gameshow is scheduled to be broadcasted on VTV3 on July 18th, 2010.
(Board of Website Editors)