The 6th SEAMEO Polytechnic Network Meeting at DTU
From October 16 to 19, DTU will host the 6th SEAMEO Polytechnic Network Meeting to exchange information on successful academic exchange programs with other institutions, sponsored by the South East Asian Ministers of Education, SEAMEO.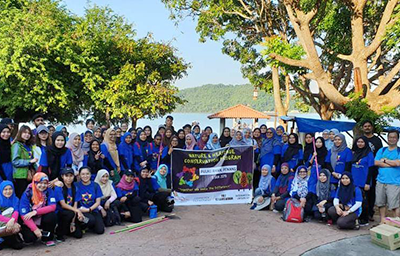 The SEAMEO Polytechnic Network reaches a consensus between regional participants
SEAMEO's mission is to promote the internationalization of the members of the Southeast Asia Technical and Vocational Education and Training (SEA-TVET) institutions, and leverage the global competitiveness and skills of TVET students.
SEAMEO collaborates with the Ministries of Education and related Ministries and TVET institutions in Southeast Asia and developed the SEAMEO Polytechnic Network in April 2016, as a part of SEA-TVET Consortium. The network aims to strengthen global partnerships with TVET institutions, through exchange programs and other activities. The 5 previous meetings took place in Brunei, Thailand, Indonesia, the Philippines and Malaysia, and 1,000 students have taken part in Exchange programs so far. From now on, the SEAMEO Polytechnic Network Meeting will take place twice a year.
DTU launched the "Passage to ASEAN 4.0" program to support the many Vietnamese students contemplating foreign employment in ASEAN, through the following stages:
• Firstly, participants go on monthly trips to build relationships and improve their English, communication and leadership skills.
• Secondly, they participate in community activities abroad to broaden their understanding of other ASEAN countries.
• Finally, they research internship opportunities using the ASEAN UNIVERSITY NETWORK.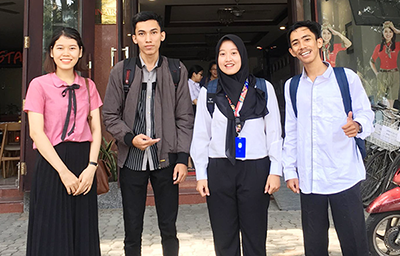 Three Indonesian students (right) interned at DTU in August 2019
DTU has organized activities to help students refine their career goals and develop their professional skills through internships. In September 2018, 5 DTU interned in Malaysia and 3 to Indonesia and welcomed 18 IT and Hotel Management students from Indonesia, Malaysia and the Philippines.
The 6th SEAMEO Polytechnic Network Meeting takes place from October 16 to 19, hosted by DTU at the Magnolia Hotel, with 120 ASEAN universities and colleges in ASEAN attending.
(Media Center)