A Meeting with a Delegation from Tien Giang University
On August 22, DTU met with Tien Giang University, led by Dr. Nguyen Viet Thinh, their President, and Dr. Le Minh Tung, Vice-Provost. They were welcomed by DTU Vice-Provost, Dr. Vo Thanh Hai, faculty representatives and DTU departments.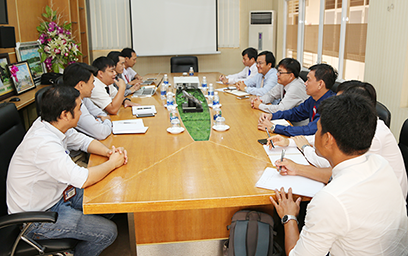 The meeting
DTU and Tien Giang University both outlined their evolution, enrolment, facilities, training and research programs. They talked about ways of improving university management.
Dr. Le Minh Tung said: "We are very happy with the warm welcome DTU has given us. We are fully aware that DTU is considered a prime model of a private university. In addition to significant educational achievements, DTU has made recent breakthroughs in research and published papers in several ISI journals. This is something that we at Tien Giang University must learn more about."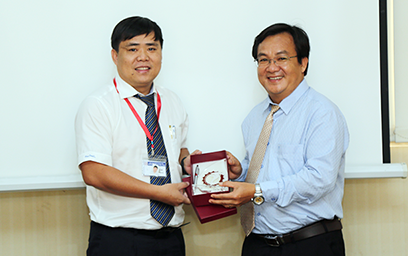 DTU presents gifts to Tien Giang University
Dr. Nguyen Duc Hien, Head of Science Management and Technology Transfer said: "DTU has founded many research with many centers. This enables us to be proactive in recruitment and investing in dynamic labs. Researchers and lecturers are highly motivated to produce quality ISI papers. In the first 8 months of 2019 alone, we published 600."
Financing, human resources, curricula, enrollment and management were also discussed.
(Media Center)