A DTU Student Reaches the 2018 Miss Vietnam Finals
On September 16, the beautiful Phan Cam Nhi, a first-year DTU Foreign Languages student, will be one of the 43 finalists in the 2018 Miss Vietnam contest. Previously, Nhi had already been voted second runner-up in the DTU Student Talent and Beauty Contest last May.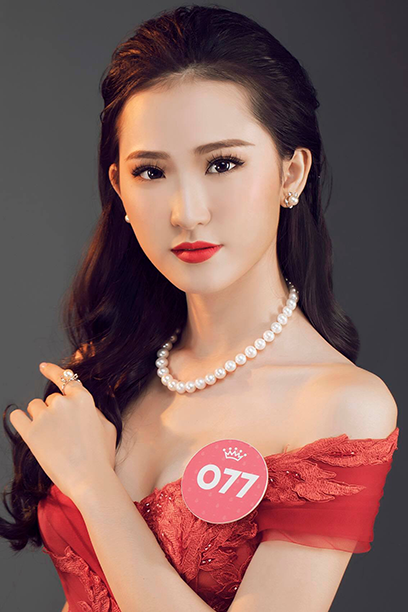 Phan Cam Nhi's beauty
The popular nationwide contest has been sponsored biannually since 1988 by the Tien Phong newspaper and attracts young women from all over Vietnam. Contestants can demonstrate their physical beauty, natural beauty and intelligence, and the winners and runners-up can prepare themselves for the international Miss World contest and other beauty pageants.
Phan Cam Nhi was still a Tran Phu High School student when she took part in the DTU Student Talent and Beauty Contest. Her intelligence, grace and resourcefulness then won her a second runner-up prize. Meanwhile, Cam Nhi found the dynamic DTU educational environment and extracurricular activities much to her liking and chose to study there.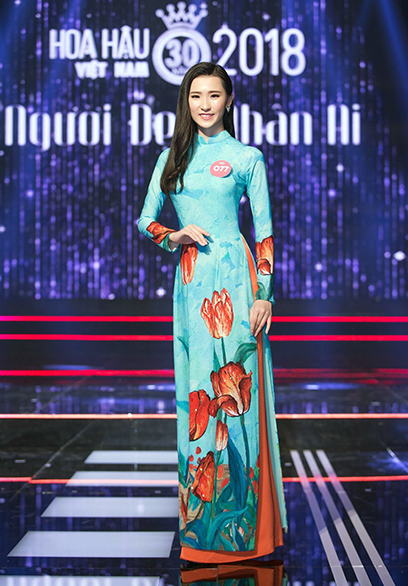 Phan Cam Nhi in her traditional Ao Dai dress
"I was able to take part in many interesting charitable activities in preparation for the 2018 DTU Student Talent and Beauty Contest and learn about stage performance, the catwalk, posing, skin-care, makeup, commercial photography and so on, which boosted my self-confidence in time for the 2018 Miss Vietnam Contest," Phan Cam Nhi explained.
Phan Cam Nhi is now an English for Hospitality student at DTU. She describes herself as sociable and cheerful, enjoys dancing and has a passion for the stage. However, she stresses that studying is still of prime importance. "To realize our dreams and goals, we must build a strong foundation of knowledge, which is the most important attribute to ensure long-term, sustainable success," she said.
Recently, Phan Cam Nhi and the other contestants have been taking part in several secondary contests. Her first achievement was winning the Squat competition, and she is now actively practicing and preparing for the finals. DTU student Xuan Trang was crowned Miss Danang in 2012 and also became Miss Talent that year. The university now has a student in the Miss Vietnam finals for the first time and we wish Nhi, competitor 077, an outstanding performance with impressive results.
(Media Center)