An Agreement with Ungku Omar Polytechnic
On March 14th, DTU signed a Certificate of Collaboration with Ungku Omar Polytechnic in Malaysia. Mr. Muhammad Zubir Bin Mohd Hanifah, Deputy Director of Ungku Omar Polytechnic and Associate Professor Le Duc Toan, DTU Vice-Provost, attended.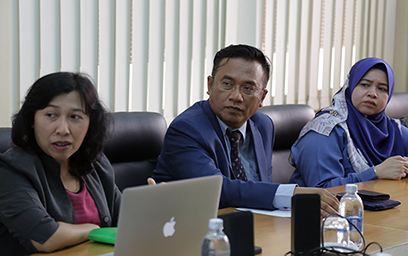 Ungku Omar Polytechnic representatives
Mr. Muhammad Zubir Bin Mohd Hanifah talked about Ungku Omar Polytechnic and a potential relationship with DTU. He said: "As the first polytechnic in Malaysia, Ungku Omar Polytechnic is well-known for Engineering and Information Technology education. To my knowledge, DTU has also invested in these majors since its inception. So hopefully we can work together to broaden academic ties and cultural exchange opportunities for our lecturers and students."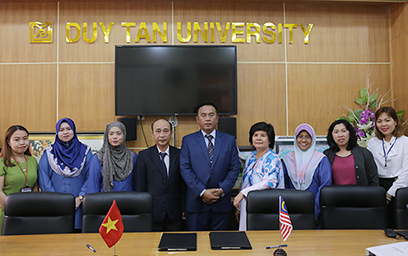 Representatives of the DTU Board and Ungku Omar Polytechnic
Under the terms of the agreement, the universities will jointly hold seminars, provide education on certain topics, conduct research and exchange faculty and materials. In addition, Ungku Omar Polytechnic will provide DTU students with accommodation in Malaysia. Over the past 50 years of development, it has become one of Malaysia's most famous polytechnics, with an increasing population of students year by year.
(Media Center)