Overview
The services industry is now increasingly developing and plays an important role in the socio-economic development of Vietnam. The major of Tourism and Travel Management attracts active young people who are passionate about learning and who want to work in an international environment.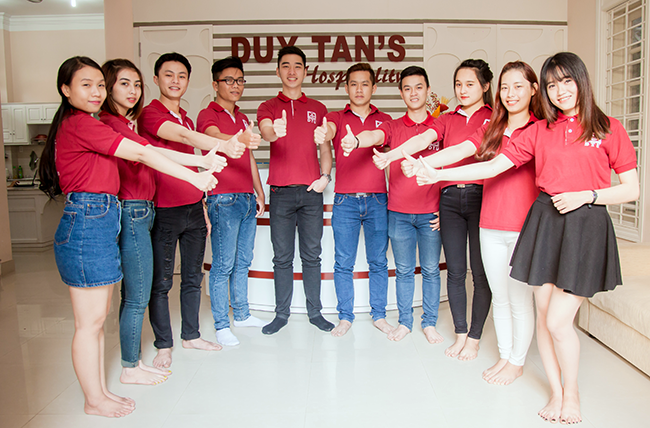 Tourism and Travel Management teaches students about managing travel and tourism.
DTU-PSU Tour Operation Management is a joint program between DTU and Pennsylvania State University, one of the five leading universities offering training in Economics and Business Administration in the US (according to the 2017 U.S. News ranking). Graduating from DTU-PSU Tour Operation Management will be "a golden ticket" for your future career.
Duration: 4 years:
Training programs
- Students receive an international education with the most modern training program right in Viet Nam.
- Students study directly with senior lecturers from Pennsylvania State University.
- Students obtain 18-24 internationally recognized certificates granted by Pennsylvania State University.
- Students are equipped with professional knowledge such as Strategic Management, Event Management, Financial Management, Tourism Marketing, Tour Guide, Tourism Logistics Management, Hospitality Business Management, Tour Design and Operation, and so on.
- The focus is on English skills from the first year.
Working Skills
Graduates are able to:
- Understand both Vietnamese culture and foreign culture, and apply this knowledge in their work.
- Design, develop and operate inbound and outbound tours.
- Develop hospitality products.
- Efficiently work individually or in a group
- Speak English proficiently.
Career Prospects
- Tour guides.
- Sales at hospitality enterprises.
- Small hospitality enterprise owners.
- Consultants on organizing tours, events and team-building.
- Staff at the ministry, departments and agencies of tourism from the national to local level.
- Teacher of Tourism and Hospitality at vocational schools.